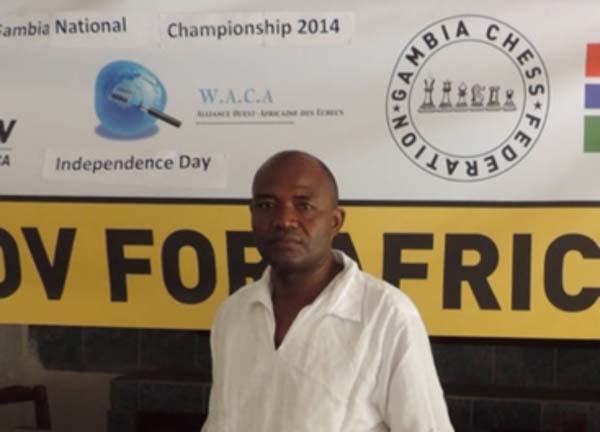 The National Sports Council has announced the indefinite suspension, with immediate effect, of Mawdo Sallah, former Secretary General of the Gambia Chess Association, from holding any sports-related position in The Gambia.
Mr Sallah for the past months has been involved in a brawl with the Executive of the Gambia Chess Association, culminating in his earlier suspension by the said association, stated the NSC in a media release sent to Pointsports.
Out of its ardent desire to ensure tranquility and peace, the National Sports Council stated. it intervened by inviting Mr Sallah and the aggrieved members of the Chess Executive to a meeting held on 22 November 2015 at NSC, where he (Mr Sallah)"accepted guilt".
As a result, the NSC requested him to write an apology letter to the Gambia Chess Association, return all chess materials in his possession and password of email address of the Association made available to executive members.
On the other hand, upon receipt of all these, the Chess Executive will lift the suspension and allow him to assume his responsibilities as Secretary General, the NSC further explained.
Unfortunately, Mr Mawdo Sallah decided to defy all the agreements of the meeting even after he was reminded in a letter dated 7 January 2016 thus making it impossible for executive members of the Association to access the official email address of the Association.
Until at the time of writing this missive, he has chosen to remain defiant and unreasonable, according to the NSC.
As a consequent, the NSC
The Council therefore slapped him with indefinite suspension from holding positions related to sport in The Gambia.
"Therefore, anyone who deals with him on Gambia Chess Association sports matters does it at their own risk.
While counting on the public's usual understanding the NSC thanked all and sundry for their cooperation.
Read Other Articles In Article (Archive)