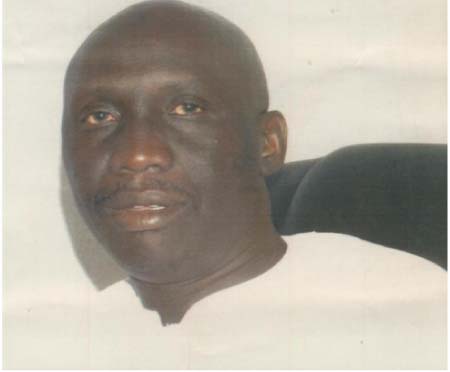 The alleged theft case involving Alh Foday Barry, former director of intelligence and investigation at the National Drug Enforcement Agency (NDEA), yesterday continued at the Banjul Magistrates' Court before acting-Principal Magistrate Dawda Jallow.
Continuing his defence testimony, Mr Barry told the court that when the affidavit was prepared, it was sent to Ghana and registered in their court, and Robert Yaw Danquah was later extradited for the alleged offence.
According to him, during the course of the investigation, Danquah had never mentioned anything regarding the alleged 200,000 Euros before being granted bail.
He added that since the matter started, he had never been confronted about the alleged sum, until when Danquah was extradited.
Foday Barry further told the court that during the course of the investigation, it was practically impossible to interrogate a suspect single-handedly who was already in state custody without even any escorting officer, more so an alleged criminal like Robert Yaw Danquah.
He said Danquah alone could not go to his office without being escorted, noting that even a mere visitor when he goes to his office would be escorted, more so a suspect.
"This allegation had never been put before me prior to my appearance in court as an accused person," Barry said, adding that after Danquah escaped, he was later extradited to The Gambia and he (Barry) personally received him at the airport.
"Shortly after that, I was arrested and detained at the NIA main office in Banjul, and that was where I was interrogated," Foday Barry told the court.
"The first question they asked me was how far I have gone regarding the investigation of Mr. Robert Yaw Danquah," he said, noting that he was surprised when he was asked why he arrested Robert Danquah.
"I told them that the case of Danquah was not only in The Gambia, but he was wanted internationally," he added.
He adduced further that the other thing he was told was that he had stolen the money recovered from Danquah.
They further asked him where was Danquah at that time, and he told them that Danquah was in detention at Holgam in Kanifing.
"I was further asked how much money was found on Danquah, and I told them that D850,000which was already paid to the state," he continued.
Barry said Robert Danquah and Ousman Drammeh were brought to his office, but none of them and even the arresting officers mentioned to him that Ousman Drammeh bag was containing D12,000.
He added that the only bag found with money was Danquah's bag, not Ousman Drammeh's.
In fact, it was not even sensible to obtain money from Danquah, a "Wanted" man in the world, Barry also told the court.
He said Robert Danquah was later escorted to his native country in Ghana, and there were two whitemen who were involved in arresting him.
He noted that both Ousman Drammeh and Robert Danquah made statements against him, but he did not make any statement.
"I was never called to any of the police stations in the country to make a statement regarding the investigation of Danquah," said Foday Barry.
He said it was a fact that he was discharged by this court on a theft charge against him, adding that he still stands by what he had said, because the whole story against him was unfounded.
The case was adjourned to 11th July 2013, for cross-examination.
Read Other Articles In Article (Archive)