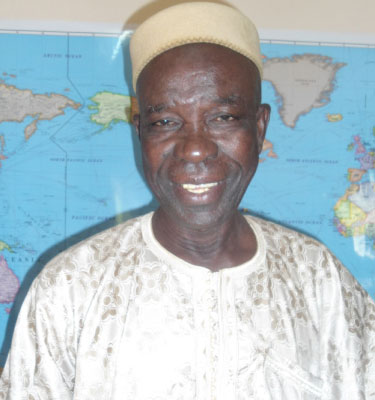 Alhajie Momodou Dibba, president of The Gambia National Olympic Committee (GNOC), at the weekend presided over the closing ceremony of a weeklong GNOC/Olympic Solidarity Administration course for the country's women sports administrators at the Resource Centre of the Olympic Committee in Bakau.
In his address to participants at the closing programme of what was considered to be an intensive and important course, Dibba told the participants that "Olympism is a philosophy of life that goes with a sort of sport for the services rendered to mankind".
The time the participants committed themselves to acquiring knowledge for the betterment of their associations, communities and the Gambian people in general is indeed of paramount importance, he noted.
Dibba, whose office has set off an ambitious plan for next year, also told the participants that the training would leave them with adequate knowledge as it would continue to widen their management competence.
"I am very much impressed with the level of performance and participation of women in this first-ever administration course for female administrators. Your certificate symbolizes what you have learned that you will present to tomorrow's world but not without sacrifice, commitment, dedication, courage and discipline and therefore it is important to be here for this course," said Dibba, who used the occasion to assure the course participants of his office's full support whenever it is needed.
He also asked the participants to inform the GNOC about any development plans they may have to be supported by the GNOC.
Also speaking to participants at the closing ceremony was Lamin Sanneh, who served in the course as a director.
He said: "All the people who have been trained will go back to their fields and become good administrators, managers and coaches and we are really overwhelmed by the level of participation of all of them."
According to Sanneh, who is serving as a committed steward of government at one of the country's biggest regions - West Coast Region, sports in The Gambia has transformed because "we have institutions responsible for sport in the country, like the National Sports Council, the Ministry of Youth and Sports and the GNOC, with a wealth of experience in sports management and administration".
He said the GNOC should at all levels be commended for spearheading a series of significant programmes for sportsmen and women in The Gambia, while imploring the participants to replicate what they have learnt in the course to their respective areas of specialization or fields.
Read Other Articles In Article (Archive)