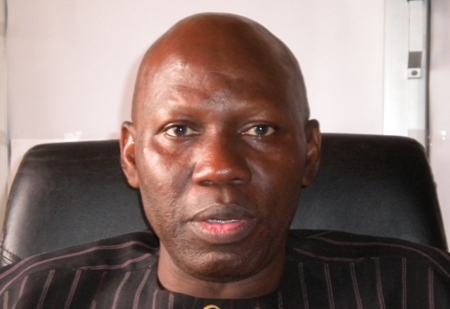 Dr Mamo Jawla, the national professional officer for HIV/AIDS, Tuberculosis and Malaria, died Sunday 7th November 2010 in Johannesburg, South Africa, where he was receiving medical treatment, The Point has been reliably informed.
Born in Kunting village in the Central River Region in 1952, Dr Jawla served his entire life working for the health sector before joining the World Health Organisation in 2004.
He one time served as the head of the National Malaria Control Programme of the country, where he was credited for significantly contributing towards the upliftment of the programme.
Upon hearing news of his untimely demise, this paper yesterday sounded the opinions of some of the people who worked with Dr Jawla.
Omar Sey, Deputy Permanent Secretary for Technical at the Ministry of Health, described the untimely death of the late Dr Jawla as a great loss to the nation, noting that the country has lost a great asset.
"He was very dedicated to his work, and had served as a regional medical officer in Mansakonko, and also worked at the Royal Victorial Teaching Hospital," Sey said.
Dr Mamadi Cham, Chief Medical Director RVTH, said he worked with the late Dr Jawla in Mansakonko for two years, describing him as honest, jovial and easy-going somebody, who was always ready to serve people.
Balla Kandeh, deputy Programme Manager National Malaria Control Program stated that he has worked with the late Dr Jawla for nine years, noting that the late Dr Jawla was a mentor to him, and has contributed immensely towards his development.
"The Gambia has lost a peaceful man, who immensely contributed his quota towards the development of the health sector," he added.
Ousman Njie, programme administrator for Global Fund at the National AIDS Secretariat, described the late Dr Jawla as very instrumental in sharing technical information with his colleagues, and that he was very open to NAS.
Meanwhile, a press release issued by the World Health Organisation yesterday revealed that the country office is currently making arrangements to bring the corpse back to the Gambia for burial.
Dr. Jawla is survived by two wives and children.
Read Other Articles In Article (Archive)