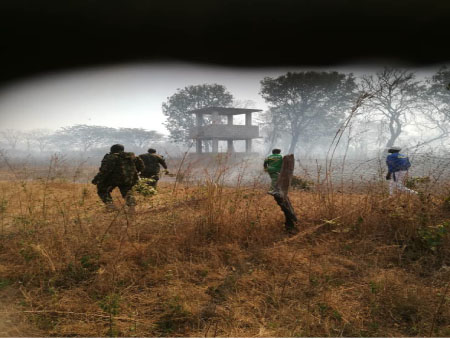 Fire incident has been reported at the home of former President Yahya Jammeh in Kanilai, but as it was put under control, it reemerges mysteriously, reliable sources told The Point.

According to Lt. Col Krubally, the fire started from Allahkunda (a village near Kanilai) – end of the forest and entered through Woni, the former President's home, since on Tuesday 4 February 2020. "With the help of fire fighters stationed in Kanilai, GAF soldiers and residents of Woni, they succeeded in putting the fire off by late nightfall, just for the fires to resurface this afternoon."
"The fire is still raging and reported to be out of their control... There have been no casualties so far but some of the houses, including the fore house, in the former President (Yahya Jammeh's) compound have been gutted by the fire.
The commanding officer praised the villagers for their collaboration in putting off the fire.
Read Other Articles In Article (Archive)