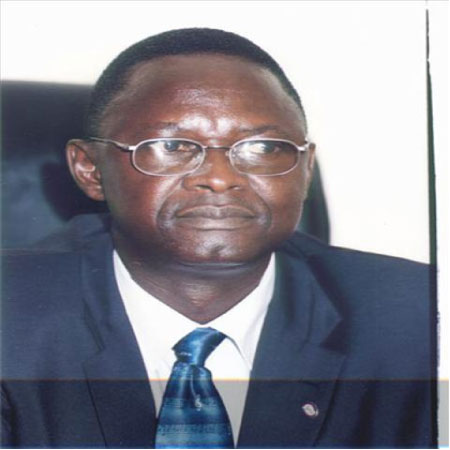 The minister of Finance and Economic Affairs (MOFEA), Hon. KebbaTouray, has launched the first 'Citizens Budget' with a replica of the estimates of revenue and expenditure for 2014.
The launching was held yesterday at the Atlantic Hotel in Banjul, and attended by government officials, members of civil society organisations, the private sector, and other dignitaries.
In his official launching statement, Finance Minister Kebba Touray said The Gambia like most countries in Africa and the rest of the world currently practises the conventional system of public budgeting.
However, due to the need to better reflect on the requirements of citizens in national budgets and to be more accountable to them for the use of monies raised on their behalf, the Gambia government recently adopted what is known as the "Citizens Budget" concept.
By adopting this concept, he said, citizens will be in a better position to determine if their needs and interests are adequately catered for in the national budget.
It will also afford them the opportunity to better relate with and take advantage of the opportunities offered by the budget.
Hon. Touray said: "This Citizens Budget version is a representation of the Approved Budget of 2014 thus it is called the Citizens Budget Book for 2014.
"However good and useful it may be, very few countries in the world have adopted the full citizens budget process as recommended by the IMF, while others have adopted it at varying levels of compliance."
He also stated that The Gambia has just begun the budget transformation process, with the reproduction of the approved conventional budget of 2014 into a format easily understood by the ordinary citizen.
However, come 2015, the finance minister went on, a more community-based consultations budget process shall be deployed and the requirements of individuals and communities shall be determined and considered in the generation of the budget, which in turn shall be reproduced into a Citizens Budget edition.
"It is hoped that this start and with time and experience, Government shall be more informed and therefore increase the depth and scope of its budget process, which will make the conventional budget process adequately represent the individual and community requirements and, therefore, more compliant with citizens budgeting," he said.
"It is hoped that this new process shall ensure more financial accountability of the government to its citizens, which is a hallmark of His Excellency, Sheikh Professor Dr Alhagie Yahya A.J.J. Jammeh, Babili Mansa, President of the Republic of The Gambia."
He said further: "I wish therefore on behalf of the Ministry of Finance and Economic Affairs to thank the UNDP for supporting the commencement of the Citizens Budget process in The Gambia by paying for the services of the consultants and Emanic Consulting for undertaking the first attempt of this laudable endeavour."
The minister seized the opportunity to thank all stakeholders and in particular President Yahya Jammeh for his commitment to empowerment of citizens, accountability and transparency, which the process seeks to achieve.
Read Other Articles In Article (Archive)