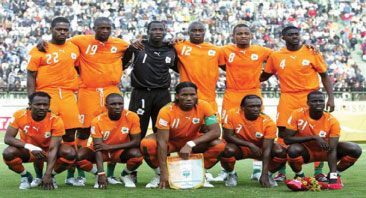 Spain 2010 Fifa World Cup winner and world runners-up Netherlands have maintained their spots at first place and second place respectively in the June Fifa National Teams ranking.
While Brazil have moved down from 3rd to 5th place, Germany have advanced one place to take 3rd place, and England two places up at 4th.
In the African scene Cote D'Ivoire kept their first place in the continent and 14th in world, advancing 7 places, followed by Ghana at 2nd in Africa and 33rd in the world, one place ahead of Egypt, who are now 3rd in Africa and 34th in the world.
Burkina Faso are 4th continentally and 37th worldwide, while Nigeria now stand at 5th in Africa and 41st in the world.
Read Other Articles In Article (Archive)