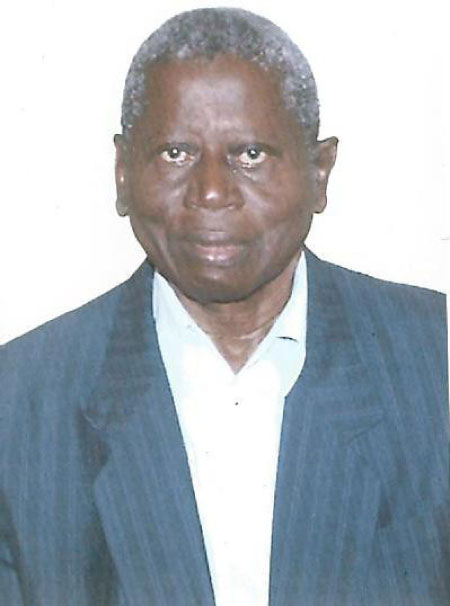 A-five-day FIFA MA Referees Training Course sponsored by world football's governing body, FIFA, in collaboration with the Gambia Football Association, yesterday Wednesday commenced at the Paradise Suite Hotel in Kololi.
Alhagie Omar Sey, vice chairman of the GFA Normalisation Committee thanked the course directors, CAF and FIFA for making their services available at this critical time to the referees as they carry on efforts to move refereeing forward, describing refereeing as a very important component of football.
He added that without refereeing he doubts football will ever progress.
Sey also stated that he felt comfortable in the midst of referees and referees courses, adding that it goes back a long way, when he first qualified as a referee in 1962 and that he has been in refereeing since then, and enjoyed every bit of it.
He further remarked that he was particularly proud to be present at the course because of the course directors whom he knew for many years, adding that courses like this use to be conducted and directed exclusively by non Africans.
"It is, therefore, a pleasure and privilege to have our own African instructors", Sey said, and congratulated them.
"We now after so many years can manage our own referees' association, training, organisation and everything. The participants should feel very privileged and honoured for having these course directors, who have gathered knowledge and experience over the years.
They have worked very hard, and what they have achieved was not just by sitting back, he pointed out.
Malang Jasseh, deputy permanent secretary at the Ministry of Youths and Sports who deputized for the Minister, said the course will address some of the problems in the game, "as we are trying to achieve excellence in sports".
Mr. Jasseh also challenged communities and even schools to train referees, adding that as a ministry they are pleased to be associated with such a course.
He also urged the course participants to engage the course directors to get the best out of them, and further urged them to make more research and be also consulting their notes all the time.
Marcel Mendy, the acting Secretary General of the GFA Normalisation Committee, in his welcome remarks said the course is important, because "we are all interested in the development of football."
He added that, "this course will strengthen the capacity of our referees, since they are responsible for our game and cannot be ruled out".
The course is being coordinated by FIFA Referees Development Officer Seedy Bekai Magassa, who is being assisted by MaDemba Mbacke and Joseph Lamptey Wellington, the course director.
Read Other Articles In Article (Archive)