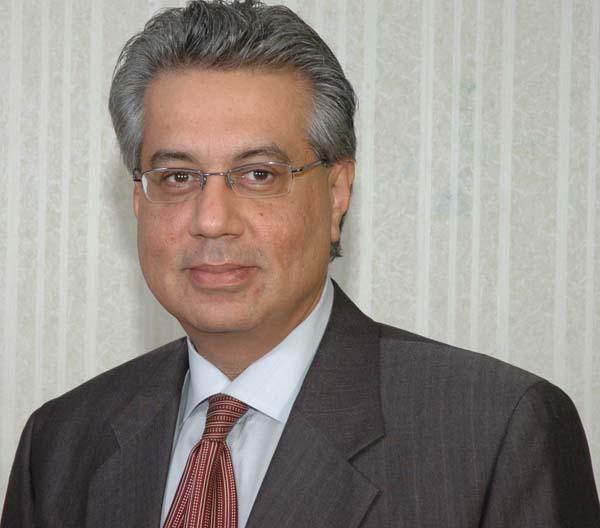 Mr. Mahendra Gursahani, Standard Chartered's Regional CFO-Middle East, Africa, Europe & Americas and Senior Executive Officer (SEO), DIFC (Dubai), who is currently in Banjul on a 3-day official visit has lauded the bank's Eye Care partnership with the Ministry of Health and Social Welfare.
Mr. Gurhasani made these remarks when he visited the Brikama Health Centre to acquaint himself with the progress made on the Standard Chartered Nationwide Eye Screening and 200 Cataract Surgeries project.
Commenting on the initiative, Mr. Gurhasani said "It was such an emotional experience, realising how someone's destiny could be changed in a matter of minutes through an eye surgery, funded by staff in The Gambia through our 'Seeing is Believing' initiative".
"This year across our global footprint and working in partnership with leading NGOs, Seeing is Believing will fund the development of sustainable eye care services in 20 less-advantaged urban areas, giving poor, marginalised populations access to cataract surgery, preventive treatment, screening, and specialised medical interventions. We are doing all these because government cannot do it alone, and as the right partner, we will continue to lead the way in this regard," he stated.
He heaped praises on the eye surgeons and ophthalmic nurses who had selflessly administered eye care services to the marginalised under very challenging conditions.
The Standard Chartered Nationwide Eye Screening and 200 Cataract Surgeries project was made possible through staff fundraising efforts and generous donations from corporate organisations and individuals, including the Kora Restaurant, Gamstar Insurance, the Trust Bank Ltd, SSHFC, TK Motors, Oceanic Bank, GPA, EcoBank, Bank PHB, Abbey's Travel, Jamil Musa, Quantum Net, Amie Bensouda, CFAO, Dambell Business and LB Gaye & Sons.
Mr. Gurhasani was accompanied by officials from the Bank, including Mr. Mohammed Manjang, the Africa Regional Chief Finance Officer, Mr. Richard Ahulu, Country Chief Finance Officer, E. Nii-Okai Okai, Acting Head of Corporate Affairs, Margaret Allen, Country Seeing is Believing Coordinator and Ndey Ancha Ceesay, a Marketing Officer.
Mr. Manjang, the bank's Finance Head for Africa, also made the following remarks:
"As a bank, we are personally excited about the opportunity to make a difference in the lives of the visually challenged in our society. For a large number of us who enjoy the benefit of sight, the lack of it does not normally strike us as a global problem with dire consequences for the development of our societies."
The bank's team was taken on a conducted tour of the health facility by Mr. Sarjo Kanyi, the Head of the Sheikh Zayed Regional Eye Care Centre and the resident eye surgeon, Mr. Lamin Sagnia.
Mr. Gurhasani left the Brikama Health Centre for the bank's Head Office in Banjul, where he held strategic meetings with the bank's management and began a staff campaign to raise more funds for the 'Seeing is Believing' initiative.
Read Other Articles In Article (Archive)