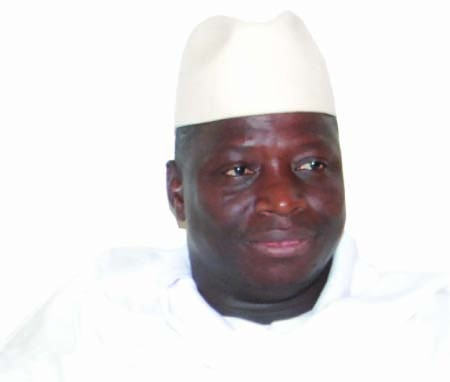 President Yahya Jammeh has declared a complete ban on Female Genital Mutilation (FGM) in The Gambia with immediate effect.
President Jammeh made the pronouncement during his rally at his home village in Kanilai, according to GRTS radio news yesterday evening.
The President said after 21 years of research in the holy Quran, he had realised the practice of FGM is traditionally based on "no concrete facts".
Rather, he said, FGM practice is endangering the lives of women and girls with diseases such as fistula and cervical cancer, as well as increasing maternal mortality.
"Government in its quest to improve the lives and livelihood of women and girls will not condone any obstacle that will retard their progress," he said, describing FGM as a bad traditional practice.
He, therefore, warned parents, chiefs, Alkalolou and female circumcision practitioners to shun the act or face consequences.
This pronouncement came at a time Safe Hands for Girls led by a Gambian US-based activist, Jaha Dukureh, came to lead an all-out Media Campaign against the age-old tradition, and follows Dukureh's meeting with Cabinet members of the government during the President's countrywide tour.
The Safe Hands for Girls office in the country has welcomed the President's pronouncement, saying it gives strength to the campaign against the practice.
Read Other Articles In Article (Archive)