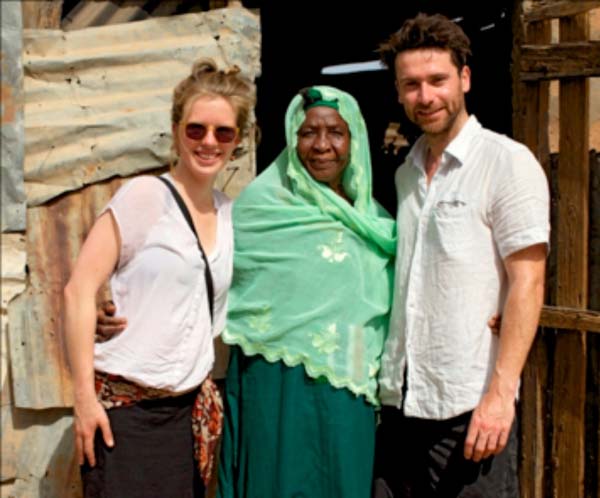 The name of the exhibition is Riverine and it was organised by Alice Mcdowell and Maurice Gunning, an Irish, in collaboration with Dr Isatou Touray.

The official opening of the exhibition is on Friday, 27 January and it will last till 1 February 2017.
The exhibition is designed to focus on female health and sexuality, particularly female genital mutilation (FGM) which affects about 78 per cent of girls and women in The Gambia, according to WHO statistics.
The practice varies from one tribe to another and it is usually done to girls during adolescence as part of a coming-of-age ritual, a celebration of womanhood.
In an interview with this reporter yesterday at Alliance Français, Alice Mcdowell, the brain behind the exhibition, said they traveled all the way from Ireland to have an exhibition in The Gambia featuring nine Gambian women.
"Since we exhibited in many places in Ireland, we now really want to bring the exhibition back to The Gambia because there is a very important issue to celebrate and it would be great to all Gambians to know about the work," she said.
The nine women featured in the exhibition are circumcisers and they came from different regions like Upper River, Central River and Lower River.
"Each of the women had made the decision to abandon the practice of female circumcision, something that they inherited from their mothers and grandmothers and now they have stopped," the Irish said. "All the nine women have new life and great stories to tell."
Read Other Articles In Article (Archive)