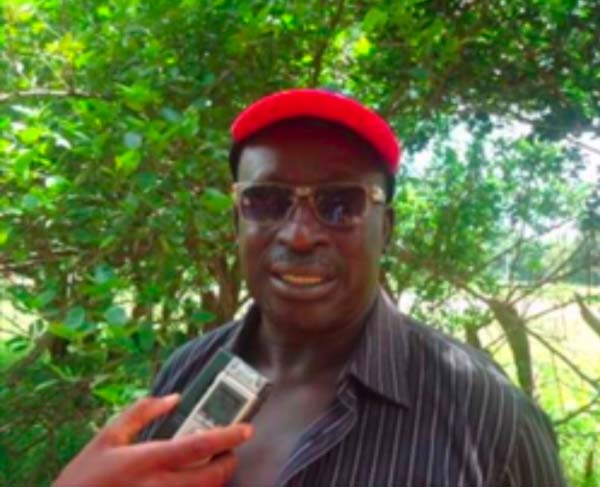 The National Facilitator of the Forest and Farm Facility (FFF) in The Gambia, Kanimang Camara, has said FFF has been supporting the Gambia Federation of Cashew Farmers Associations, and would continue to support them so that they could have access to markets and be involved in making policies related to the cashew sector.
Speaking in an interview with this reporter shortly after the inauguration of the Gambia Federation of Cashew Farmers Association at the Baobab Hotel, Mr. Camara said FFF has supported the federation in many ways, including at their first congress in the selection of their new executive members, held in Jenoi.
After that congress, the FFF supported them with two activities and one of them was to link them with other actors along the value chain, which was held at Sanyang, and the other one was a follow up fair held in Jenoi to link the cashew producers to the value chain.
According to Mr. Camara, based on the mandate of the FFF, they will continue to support the cashew group so that they could access markets and be involve in formulating policies related to the cashew sector.
Camara noted they would be working with the federation to look at their priority areas, and base on that would select a few activities for 2015.
He said one issue that came out from the federation was that they wanted to be involved in the buying of the nursery products directly from the farmers; that means they needed to be involved directly in micro finance.
"We will see how it is possible to support the group to meet their aim to ensure that they are also involved in micro finance, and promoting savings and loans at their producer level," he said.
They are also thinking of popularizing the constitution; to continue creating awareness on the constitution so that the members would be well-informed, he added.
He said FFF is on the move trying to support Gambian farmers and foresters so that they could access market opportunities and be involved in the policy dialogue, as well as supporting the government in terms of cross-sector coordination.
He added that their 2014 provision of support is almost coming to an end, and they have identified priority areas based on their pillars.
"We want to support government cross-sectorial coordination, as well as develop activities on communication for the farmers' voice to be heard," he said.
Regarding the challenges, he said as the producers group are not organized, they are trying to organize them in terms of institutional strengthening so that they could play their role and also to minimize their competition. 
Read Other Articles In Article (Archive)