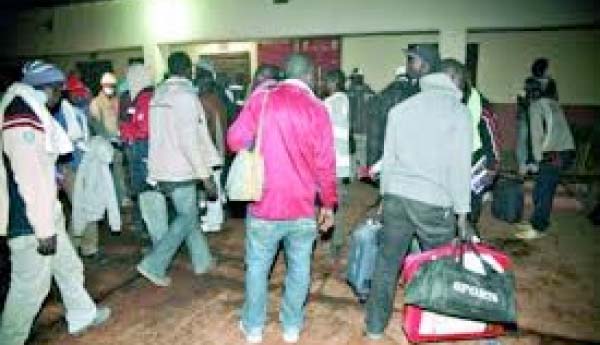 Despite various media reports and party-political versions including unconfirmed and uncorroborated accounts of Gambians deported or about to be sent home from Germany, the Point has uncovered that during most of last year ''there were no deportations to The Gambia''.

Sean McGinley, managing director of the Refugee Council of Baden-Württemberg in Germany, who is highly respected and regularly featured in the mainstream media across Europe also disclosed that so-far, such deportations are ''unlikely to be significantly higher…''
Following relentless investigations conducted by this correspondent over the burning issues of both Gambian and Senegalese refugees and asylum seekers in Germany, Sean McGinley, revealing the records noted that ''last year there were 63 deportations to Gambia living in Baden-Württemberg…''
The Southwest Germany State bordering France and Switzerland is a focal point because is known for sheltering the largest proportion of Gambian refugees.
However Sean McGinley, was quick to add that ''there is no way to predict'' how many Gambians will be deported during the course of this year. Thus he accordingly asserted: ''So I assume the total number for all of Germany is unlikely to be significantly higher…''
Most importantly, Sean McGinley noted that ''it is a matter between the Governments of Gambia and Germany whether this will change or not... Right now we simply to do not know… What we do know is that the German authorities are very keen to increase the number of deportations to Gambia, but of course they cannot do so without the cooperation of the Gambian authorities…''
As far as Senegalese are concerned, Sean McGinley, said: ''I can't tell you much about Senegalese asylum seekers because we hardly have any in Baden-Württemberg''.
However, he revealed that ''there are many more'' Senegalese nationals in Bavaria, a place also known to be the largest German State by land area comprising roughly a fifth of the total land area of the country. It also hosts several Senegalese nationals.
Nonetheless, according to Sean McGinley, ''in the first half of last year there were 14 deportations to Senegal''.
He also commented on support and assistance by the Refugee Council of Baden-Württemberg, well known and highly regarded for helping refugees and asylum seekers.
Sean McGinley, noted that ''…work in support of those threatened with deportations includes advising on the existing possibilities to achieve a right to stay despite having one's asylum claim rejected, organising information meetings and publishing information resources on such subjects, and lobbying politicians and the public - in many cases together with employers and businesses - to improve possibilities particularly for those who have found jobs here to be able to stay…''
Read Other Articles In Article (Archive)