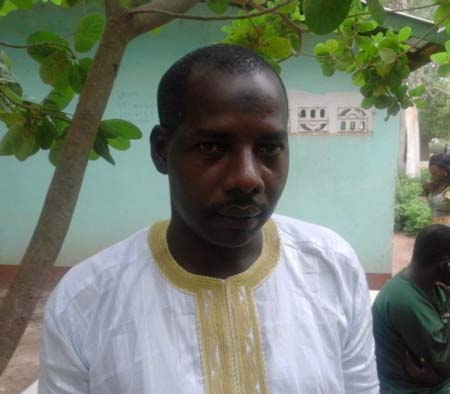 The National Farmers Platform has set out some key areas where farmers need the Gambian leader's intervention for agricultural development.
In an interview with The Point newspaper, Alhagie Ebrima Beyai, treasurer of NFP, said one of the main problems of farming is the issue of water.
"There is always a shortage of water for agricultural purposes in the dry season," he said.
He further explained that it will help if farmers can have materials and the know-how of water harvesting, so that during the rainy season water can be stored for use in the dry season.
Mr Beyai said this will be of particular importance in regions like the West Coast, North Bank and Lower River where water is particularly a challenge.
He also said having enough and deep boreholes can help in access to water for both gardens and rice fields in the dry season.
The NFP treasurer said farmers can be cultivating continuously, all-year-round, if there is enough water for their use.
Aside from the water conundrum, he said farmers need materials like tractors and other small labour-saving farm equipment.
He added that there is a need for on-time accessibility and affordability of better quality seed varieties and fertilizers.
"If these farming materials and inputs are available to farmers, their difficulties will be greatly reduced," NFP treasurer said.
"We are assuring the President that if these materials are available to farmers there can be a boost in our farming activities."
Mr Beyai said the farmers' platform is "very happy" about the ongoing presidential tour, because it provides farmers the opportunity to meet the Gambian leader and put their concerns and problems to him.
Read Other Articles In Article (Archive)