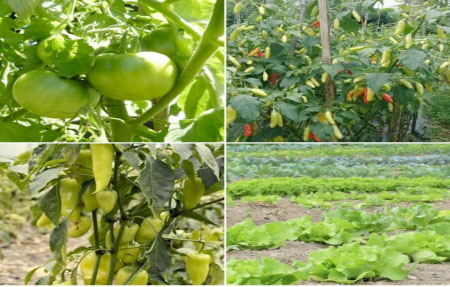 Seedy Darboe
A dela Touray, manager of Farato farm has called on the government to help young people with the intention to venture into agriculture, saying this will reduce irregular migration through the high seas.
In an interview with this reporter at his farm, Mr Touray said he currently employs 47 people who are mainly youth.
According to him, the farm is owned by a Gambian call Sulayman Darboe and two Hollanders as partners.
"There are 47 young Gambian workers in this farm and our minimum salary is 4000 dalasis compared to the government salary. We pay more than the government and I can tell you that there are people here who are paid more than some of the people in the office," he said.
Mr Touray however stated that they are confronted with some challenges, post-harvest losses, pests and diseases.
According to him, they do not use chemicals to spray their crops, saying they are doing organic farming and that is some of the reason why they are not using the chemical.
"I have sold up to 103 kilos of my trial onion. We grow hot pepper and okra and usually make a daily income of 5, 250 dalasis from individuals who come to buy some vegetables for their daily consumption," he said.
Mr Touray, who has been in the trade for 15 years said if the government has been considering the plight of young Gambians, they can create jobs for themselves and for others.
He believes that many young people take the high seas in an attempt to reach Europe because they are bored and jobless, saying if he meets his targets in the agriculture enterprise, he will not move an inch, not even to Senegal.
He appealed to the government to come to his support, saying access to sufficient water is one of his main problems. "Even though we have a borehole but we are still encountering some difficulties here."
Mr Touray also stated that lack of fencing and storage facility is also posing challenges to him.
Read Other Articles In Article (Archive)