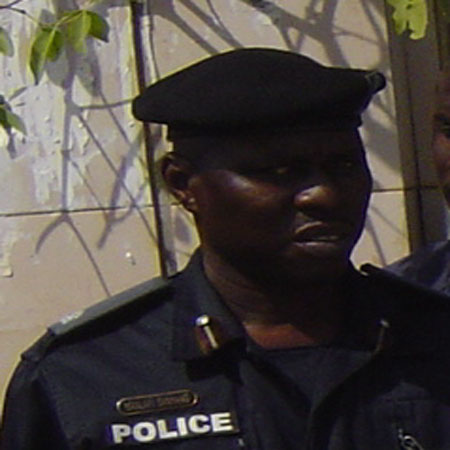 Mr. Malang Dampha, the second defence witness in the ongoing trial of ex-Superintendent Manlafi Sanyang, on Monday told Banjul Magistrates' Court that the accused used to pay his salaries. Testifying as defence witness, Malang Dampha told the court that he was employed by the accused as a driver and that the accused was the one who paid his salaries. He told the court that he got to know the accused during the presidential election campaign of 2001, adding that when he learned that new vehicles had been procured for the campaign, he approached the accused to solicit his consideration for the position of a driver, adding that the accused employed him there and then.
He went on to state:" We collected the vehicles from TK Motors to Gamwater premises where the accused brought APRC flags and mounted them on the vehicles.
Further testifying, Defence Witness 2 told the court that he drove the vehicle registered BJL 4591B, noting that the vehicles were brand new vehicles." We took the vehicles to the provinces for testing and during the testing exercise, the vehicle I drove, BJL 4591B, was involved in an accident at Kiang and this was in 2001," he added. He said the vehicle was thereafter towed from Kiang and parked on Gamwater in Kanifing, adducing that that was the last time he saw the vehicle.
Hearing continues today.
Read Other Articles In Article (Archive)