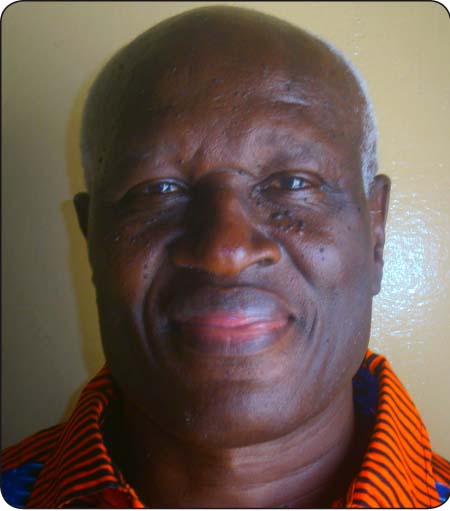 "No temptation has seized you except what is common to man. And God is faithful; he will not let you be tempted beyond what you can bear. But when you are tempted, he will also provide a way out so that you can stand up under it." (1 Corinthians 10:13)
Our temptations are bearable
God is not indifferent to the assaults or attacks that we face on a daily basis coming from none other than Satan whose mission our Lord Jesus defined as "... only to steal and kill and destroy; ..." (John 10:10) The devil is waging an outright war because as a defeated foe, his destiny is sealed. He wants to drag us with him on the path of disobedience. It requires vigilance to realise this. Our disobedience will lead to death; there is no gainsaying that because 'sin is lawlessness.' Sin is foreign to our bodies and its impact is visible; it upsets our body chemistry and promotes sickness and finally death. "The wages of sin is death ..." (Romans 6:23)
Our weapons are not carnal
Sin is a spiritual 'dis-ease' that can only be fought with spiritual weapons. For this reason God has not left us defenceless. "The weapons we fight with are not the weapons of the world. On the contrary, they have divine power to demolish strongholds. We demolish arguments and every pretension that sets itself up against the knowledge of God, and we take captive every thought to make it obedient to Christ." (2 Corinthians 10:4-5) God has provided a way-out for all who seek to remain holy (separated from the world); those who wish to be set apart.
God tempts no one
All temptations are a deliberate attempt from the evil one to get us to miss the mark God is pointing us towards. God is not in the business of tempting his people but rather to open their eyes to the multiple traps thrown on their paths by the devil. "For God cannot be tempted by evil, nor does he tempt anyone; but each one is tempted when, by his own evil desires, he is dragged away and enticed. Then, after desire has conceived, it gives birth to sin; and sin when it is full-grown, gives birth to death." (James 1:13)
We must refrain from hiding behind our weaknesses to glorify sin in our bodies; rather we must flee far away from it. Like young Joseph who was seduced by his master's wife but did not give into sin, we must be mindful of the kind of company we keep and the nature of the friendships we knit. Why, you would like to ask? Well, because our friends can easily influence and lure us into doing evil. Because we are exposed to their bad habits we tend, after a while, to turn a blind eye, and unconsciously endorse their sinful practices. The Bible warns that if we want to be blessed we must not "... walk in the counsel of the wicked or stand in the way of sinners or sit in the seat of mockers." (Psalm 1:1)
Keep your distance
Do not walk, stand or sit with them, it would not be a wise move to make. Over a period of time sin ceases to be offensive to us as we sink into it knee-deep. Throw a sheep in muddy and dirty waters and it will jump off as fast as it was thrown in. Not the pig unfortunately! That is the time it will dip its nozzle into the dirt and roll over in it. That is its nature and it takes delight in it.
Everybody's doing it
We justify our wrong doings when we argue that everybody is doing it – meaning that it is a common practice. That everybody indulges in sinful practices does not make it acceptable in God's eyes. Besides, the Christian is not just anybody. We are disciples of Jesus Christ, the Son of the Most High God and his children as well. We are called to live a righteous and exemplary life that honours God.
Taking refuge in shortcuts that succeed only in getting us further engrossed in sin is not a solution. We must run for help to the One who is the Burden-bearer and the solution to all our problems. We cannot take the easy way out and continue in drowning our sorrows in escape routes that would further engulf us in sin.
We derive strength from the Word of God and the more we spend time with it, the more we are assured of becoming overcomers in a corrupt world ruled by the prince of this world, Satan. Christ has triumphed over sin and with his help we also can focus on what is God's will and what is essential for our spiritual wellbeing. Our delight should be "in the law of the Lord," which we should meditate on day and night. The result is that we would be like "a tree planted by streams of water, which yields its fruit in season and whose leaf does not wither. Whatever he does prospers." (Psalm 1:2-3)       
Read Other Articles In Article (Archive)