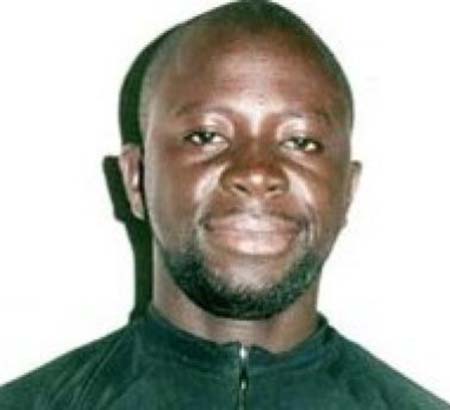 The Gambia Press Union has called on The Gambia government to facilitate the coming of the UN investigators to do an independent investigation into the case of Ebrima Chief Manneh, who is gone missing for nine years now.
The union on Friday held a symposium at Gambia Pastoral Institute, along Kairaba Avenue, marking nine years since Chief Manneh, a former senior reporter and presidential affairs correspondent for the Daily Observer newspaper, went missing
According to testimonies of his colleagues at the Observer, Chief Manneh was picked up on 7 July 2006 at his workplace by plainclothes state security agents.His whereabouts and health condition have since remained largely unknown to his family and colleagues despite tireless efforts to ascertain the circumstances surrounding his disappearance.
Three years ago, The Gambia government is reported to have agreed to allow the UN to investigate the disappearance of Chief Manneh.
"The GPU welcomes this move by the government even though this request was made about three year ago and no concrete step has since been taken," said Sarjo Camara-Singhateh while reading a prepared statement on behalf of the GPU.
The 2nd assistant secretary general of the GPU, Ms Camara-Singhateh said the GPU hopes the government will move to facilitate the coming of the UN investigators into the country.
"We further hope that the government will also make a firm commitment that the investigators will be allowed to do their work without any undue hindrance," she said."We call on the international community to not hesitate to give any assistance requested in order to embark on this long-awaited journey."
Long overdue
The GPU restated the fact that justice for Chief Manneh is long overdue.
"His family has all these years been enduring excruciating psychological pain. His captors have unjustifiably robbed the family of their breadwinner," Camara-Singhateh said.
"Furthermore, his enforced disappearance has injected an atmosphere of insecurity in Gambian journalism. We have missed a talented and promising journalist in Chief Manneh," she added.
Mrs Camara reaffirmed the GPU's commitment to continue the search for Chief Manneh in line with its mandate to protect and promote press freedom and freedom of expression.
Since 2006, the GPU has been doing everything possible to have clear information about Chief Manneh but to no avail.
The union has engaged ministers, national assembly members, diplomats and other relevant stakeholders for all to help in finding out the whereabouts of Chief Manneh.
Read Other Articles In Article (Archive)