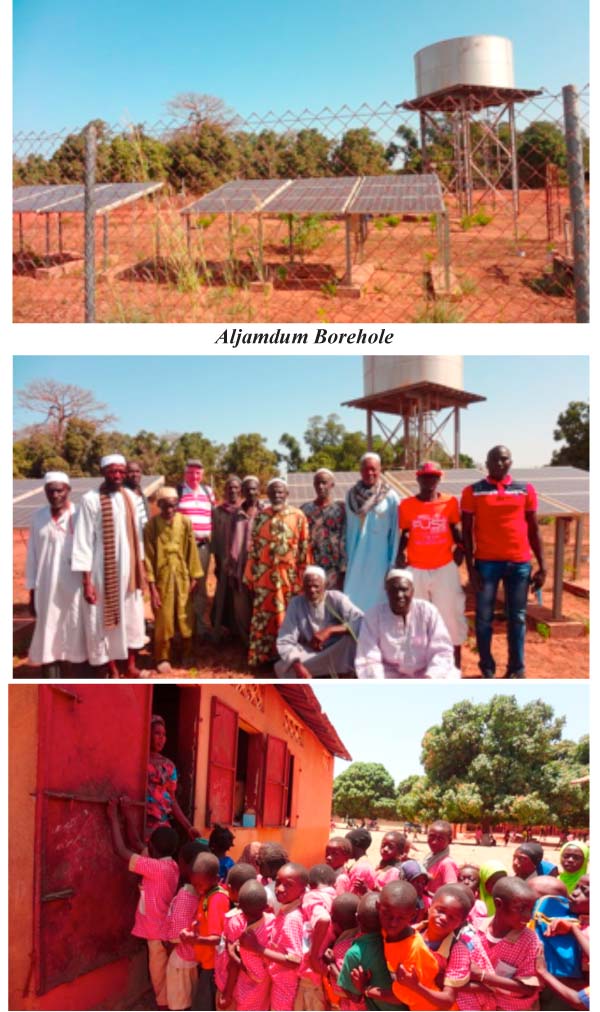 A UK philanthropist based in Switzerland on Wednesday visited Aljamdum village and Sittanunku village in the Upper Niumi district in the North Bank Region.
The philanthropist was accompanied by the coordinator of Affecting Real Change-The Gambia, Musa Saidy, and the purpose of the visit was to go and assess the dilapidated borehole that has not been functioning effectively for the past months.
UK philanthropist Michael R. Barnett also provided a meal day for the school children of Sittanunku by purchasing two bags of rice and all the ingredients which were cooked, at the school.
The money was provided by a Swiss lady, Anna-Marie Papadopoulos, through Michael R. Barnett of Switzerland, who provided the meal to school children in The Gambia.
According to the school principal, Buray Joof, over one thousand students from nursery to senior secondary school benefited from the day's meal.
Mr Joof also expressed appreciation over the gesture provided to his school children by the UK philanthropist, adding that this was geared towards complementing the government's efforts in improving quality education.
However, he highlighted some of their major constraints faced by the school, ranging from need for a garden fence, electricity and improvement of the water supply.
The school principal appealed to the UK philanthropist to help remedy this situation.
UK philanthropist also had a meeting with the community of Aljamdum, who lamented the bad condition of the borehole.
Speaking on behalf of the villagers, Masaneh Drammeh, Abdoulie Camara and Bakary Saidy, all commended the UK philanthropist for his good intentions in trying to remedy the situation of water problems in their village.
They said water remains a major concern, and explained that there is land allocated to one Musa Saidy, the coordinator of Affecting Real Change, to build a health centre for the community of Aljamdum and its catchment area.
They said they want to build this health centre to a standard health centre, so that women's problem would be reduced in terms of labour problems.
Responding to the villagers' request, Mr Banett assured the community that their concern was well-noted and that Gamsolar officials would be asked to come and find out the problem and submit a report, so they he would act as soon as possible to resolve the issue of the water problem.
He also said they plan to construct the health centre with facilities like a labour room, among others. 
Read Other Articles In Article (Archive)