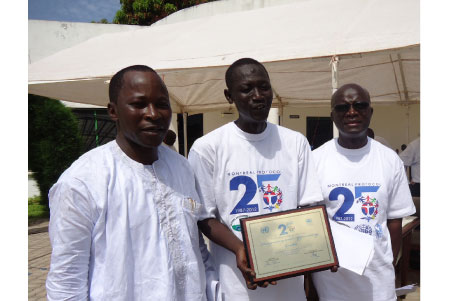 Banjul Capital City of The Gambia will on Monday 13th to 16th May 2013 host regional Ozone Depleting Substance summit, under the auspices of National Environment Agency, on behalf of the Government of The Gambia.
The annual forum is hosted by countries that are signatories to the Montreal Protocol on the Protection of the Ozone layer on a rotational basis, which ODS officers network to facilitate sharing of experience and review the progress made in Africa in the implementation of the Montreal Protocol projects and programmes, geared towards the protection and preservation of the ozone layer.
The Ozone Depleting Substance officers` Network for English-speaking countries (ODSONET/AF/E) is part of UNEP`s Ozone Action Compliance Assistance programme initiated to assist ODS officers in developing countries in the implementation of the Montreal Protocol.
During the four-day meeting, an award ceremony for deserving African journalists reporting on issues on Ozone Depleting Substances will be held.
It could be recalled that in 2012, The Gambia through the National Environment Agency (NEA) was awarded a plaque in recognition of her vital role in the protection of the Ozone layer for future generations and has since remained compliant with its commitment to the Montreal protocols` programmes and activities.
Twenty-eight (28) delegates from 27 countries will be attending this main meeting of the Africa English-Speaking Network of Ozone Officers with representatives from UNEP, UNIDO, GTZ, UNDP and the multilateral funds secretariat. The meeting will also discuss the implementation and steps towards the 2013 and 2015 HCFC targets.
Read Other Articles In Article (Archive)