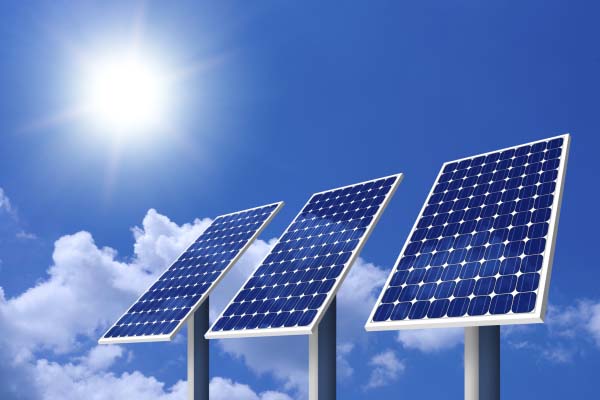 UN Secretary-General Ban ki-moon often said that energy is the golden thread that connects economic growth, increased social equity and an environment that allows the world to thrive.
This is demonstrated by Fandema project, a local and community development project, with the aim of empowering and upgrading the living standard of women by strengthening their productive capacities and abilities, through the training for the entrepreneurship in Tujereng, promoted by Associació Solidança and developed by Mbolo Association, presented by Silvia Llopart Gracia and held at TANGO.
According to Silvia Gracia's presentation, Fandema is a charity organization located in Tujereng in the West Coast Region, and started operating in 2012.
It offers certain services including a skills training centre, tailoring, tie and dye, arts and craft, cookery, ICT Lab, ice block making, nursery and primary school, maintenance, and painting among many others, targeting youths and women.
Sustainable development is a crosscutting principle at Fandema Energy services, and has positive impacts on poverty eradication and improving standards of living.
Reliable, affordable and sustainable energy supply is a prerequisite for sustainable development.
Before re-installation in 2012, Fandema could only work on those activities not depending on electricity.
At that time, they were doing tie and dye, sewing with manual machines and cosmetics.
On the constraints, she added that the fuel consumption rate for running the office and ICT training was expensive, and they spent 423 Euros per month; and collected water outside the project compound, done by the women to water their gardens.
She added that some other constraints include inefficient administration.
Fandema and Renewable Energy Project holds demonstrations on howrenewable energies, solar and wind are a solution to the problem of energy access, and how the access of electricity can help developing new industrial and socio-economic activities in The Gambia.
She said: Being one of the projects selected under GEF-UNIDO, Promoting Renewable Energy based Mini-Grids for Productive Uses in Rural Areas of The Gambia, Fandema RE System is designed to make use of RE only and, as part of the training given, the use of RE for economical activities will be encouraged and promoted.
Economic Impact
Diverse activities to self-sustain the project based on solar energy
new occupational niche identified: training solar installers; developing toolkits and the skills to install PV power generating equipment.
Technological Impact
State-of-the-art stand alone system, encourage others to install RE, knowledge transfer from the installers by a) co-installing with them b) training on design, installation and maintenance 3. Socializing the high-tech.
Environmental Impact
It reduces the Green House gGas by working toward energy efficiency, lighting (efficiency or LEDs), cooking: stoves, parabolic and solar oven and awareness and sensitization on renewable energy, energy efficiency and climate change.
Some of the Lessons learnt
Fandema is the first supporter on RE. We encourage everyone, even our beneficiaries to start a green business.
It is a new growing technology in The Gambia, and all the stakeholders are willing to arise the RE standards, market and RE production in the country.
In the last 2 years, it has grown the number of RE enterprises, RE equipment enterprises and also the quality of the products in The Gambia.
There is a gap on quality vs. affordable equipment and installers; and RE has become the gatekeeper for other activities; while in the international arena, a green economic activity is easier to assist than another that generates GHG.
This has reduced the stress of depending on an unreliable grid supply, and increased the satisfaction of the client; and there is more time to think on the consolidation and expansion of your business.
Read Other Articles In Article (Archive)