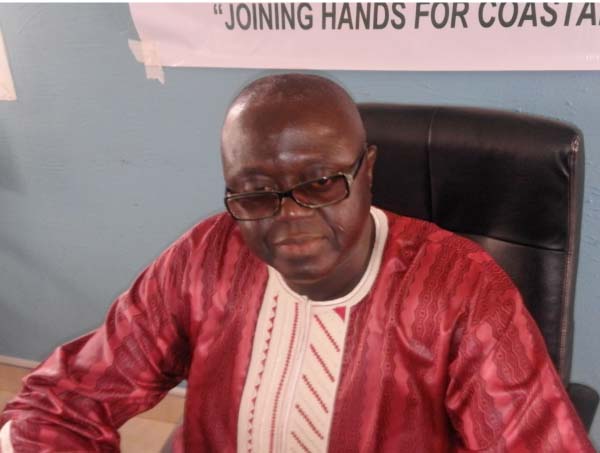 The National Environment Agency (NEA) recently conducted a consultative forum with stakeholders on coastal and marine management and planning.

Speaking at the meeting held at Coodeh Pinal, the NEA director of inter-sectoral network of coastal and marine said it is part of the agency's 2012-2017 strategic programme to have a facilitation and consultation platform with coastal stakeholders in The Gambia.
Momodou Jamal Suwareh said the aim of the forum is information sharing, consultation and planning in relation to coastal management.
The forum was also to strengthen dialogue between actors on national environmental issues about building a permanent framework for consultation and exchange on coastal and marine environment management.
Mr Suwareh said The Gambia government has incorporated in Vision 2020 development programmes for the conservation and rational used of the nation's natural resources and the environment for the benefit of the present and future generations.
"Vision 2020 is harmonised with The Gambia government action plan and other natural sector polices as well as multi-lateral environmental agreements," he said.
The senior NEA official pointed out that the coastal zone of The Gambia is most economical active area in the area of tourism, fisheries and sand mining for constructions.
However, due to the low-line nature of the coastal land areas and the combined effects of climate change, sea level rise, coastal erosion, and salt intrusion, have threatened and in some cases damaged the valuable structures of the environment, over the years.
These problems, he said, NEA of The Gambia government alone would not be able to tackle it and that is why there is need to collaborate with other development partners and the sub-region as a whole.
Read Other Articles In Article (Archive)