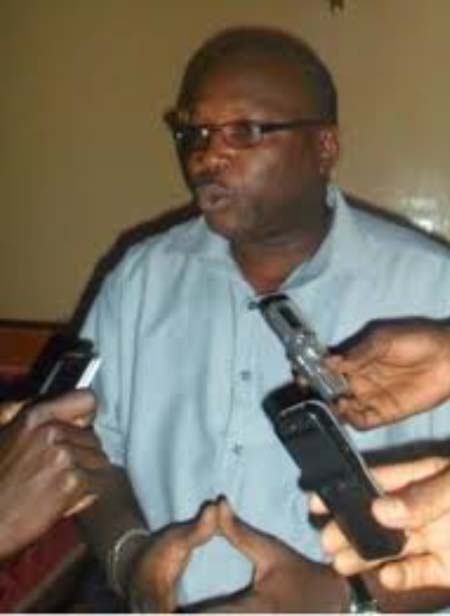 Abdoulie Kah, deputy permanent secretary at the Ministry of Youth and Sports has called on stakeholders to usher in a GFF executive bureau whose members are capable of running Gambian football "to avoid being faced with nagain."
DPS Kah was speaking Sunday at the FIFA Goal Project in Yundum, while deputizing for the Minister of Youth and Sports at the closing ceremony for the two-week CAF C' License coaching course for Gambian coaches.
Kah said he has been involved in football for about 23 years, and observed that Gambia's main problems are "management, personalizing things too much and, of late, patronization."
"If you know that Abdoulie Kah cannot handle a position don't entrust him with that position", he told stakeholders ahead of Saturday's GFF presidential election.
"Give people what they are able to do", he went on, adding: "Assign people what they have competence in doing."
"If we do that we will move away from crises," he further stated; "if we have crises at leadership level, there is no way we can achieve positive results."
He went on: "It is rather unfortunate that along the line we found ourselves in this very unfortunate situation," and hoped Gambians will learn from that, and move on.
As a Ministry, they are equally concerned about the development of sports, and football in particular, he pointed out, adding that 75 percent of the ministry's sports development budget, which is well over D17 million, goes to football alone.
"This shows that at the level of government, football is highly rated and highly placed," Kah went on. He said part of their core responsibility is also to ensure that they service the needs of young people in both youth and sports.
They never hesitate in pulling out resources to ensure that this course will go uninterrupted, he further said.
They expect to see a different football with high level players now that the coaches have gone through this course, he added, noting that having the certificate is one thing, but practicalising is another thing, which is what they want to see from the coaches.
He urged the coaches to change their methods in order to move to the next level.
The ministry will assist to help any person that has interest in football development, he said, pointing out that football has the potential to employ young people.
"Remember that they are going to entrust you young people you will work with", he further said, and called on them to instill discipline in their players, "because anything one does without discipline, he or she is bound not to succeed."
Mr Kah thanked all individuals and companies that have contributed towards the success of this course. He took time to congratulate the nine new CAF C' License certificate holders, and wished them success.
Read Other Articles In Article (Archive)