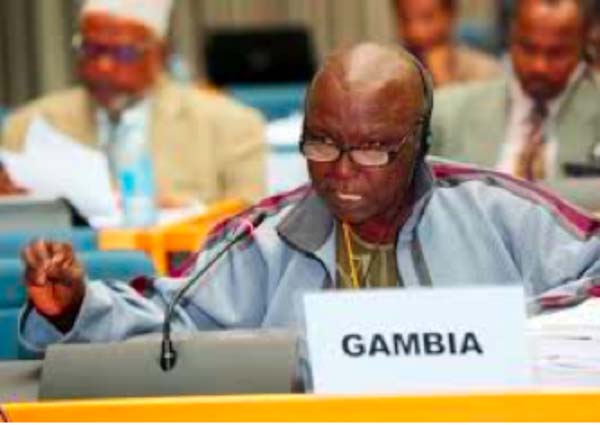 People of North Bank Region recently witnessed the launching of a multimillion-dalasi private project focusing on sustainable land management under the coordination of a private consulting firm, EMANIC Consulting Services.
The launching, which attracted many traditional chiefs and community leaders, was held at the regional education office in the North Bank Region (NBR).
The regional Governor, Lamin Queen Jammeh, expressed delight and appreciation in having such a project considering the level of environmental degradation in NBR.
He said the project was geared towards arresting the environmental degradation and improving sustainable land management.
According to Governor Queen Jammeh, the synergies of the project emanated from a diagnostic study, which was earlier conducted in the region by NACO, and after a competitive bidding, M and E consulting firm, EMANIC, a private company, won it.
Governor Queen Jammeh applauded the project management and challenged them to ensure the project serves its purpose, which primarily focuses on environment degradation.
Considering the level of environmental degradation of resources, both plants and the soil, NBR has all the justification to attract the implementation of an important environmental project, he said.
He advised his communities to take ownership of the project as it would go a long way in addressing environmental degradation in NBR.
The project coordinator, Kebba Sonko, said launching of the project in NBR is a joyful move as a private institution to respond to the call by the government on the private sector to involve in national initiatives for development of the country.
According to the project coordinator, the two-year multifaceted pilot project is out to cover both forestry and agricultural activities to address environmental degradation in forest cover and improve sustainable community forestry initiatives.
The coordinator said further that the project insulates generation of different clans of specifies and improves agricultural productivity for rural farmers.
The project is considered one of a kind in the history of rural farming going by its short-term plan in a remarkable strategy that has an initial content of local participation, Mr Sonko said.
The project is envisaged to recover lost forest vegetation and minimize frequent bushfire within the North Bank Region, he said, adding that it would be replicated in other parts of the country upon successful completion of the pilot project in NBR.
Read Other Articles In Article (Archive)