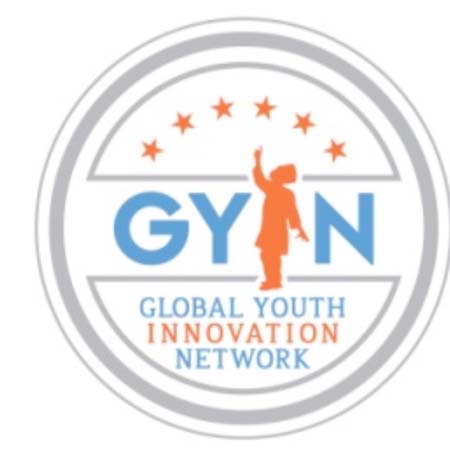 Churchill's Town, The Gambia – The Global Youth Innovation Network Gambia Chapter (GYIN Gambia) has today announced it will be holding a National Youth Summer Camp from July 24-31, 2016 in Jenoi, Lower River Region (LRR).

The first edition of the National Summer Camp known as "The Entrepreneurship, Leadership and Information and Technology (ELIT 2016) Summer Camp" will allow rural youths to demonstrate their abilities, plans and share among themselves, experiences in their various initiatives and ventures.
The one week event to be hosted at the Rural Farmers Training Centre will take the form of individual and group presentations, quiz, comedy, culture, etc with field visits to various locations such as agricultural project sites, cultural sites and markets. Forty (40) participants from across the six agricultural directorates are to participate in the event.
"The formation of this group of young entrepreneurs resulted to ambitious discussions among them through social media and several live meetings to scale up the spirit of self reliance," GYIN Gambia National Coordinator Mr. Mamadou Edrisa Njie said.
"Consequently, it became a unanimous agreement for them to organise a general meeting for members to further up this ambition, hence, the summer camp.
"The summer camp will also allow participants to interact, discuss and review case studies on different aspects of life with a view to learn and to adopt the models that suit their own progress."
Mr. Ebrima Bah, Chairperson GYIN ELIT 2016, said: "As per the background of the members as rural youth who are mainly low income earners, the summer period is an ideal opportunity to engage them into such a meaningful outing.
"The camp will serve as a peer knowledge sharing platform. Leadership and Information, Communication Technology have been added to the camp syllabus based on their necessities for one to become a successful entrepreneur."
"The summer camp is not necessarily scheduled to be an evaluation tool on the performance of youth in the field of business but it has the potential to show the development concerns of the rural youth under the flag of the organisation."
Thematic Areas
Participants will be exposed to the following thematic areas:
ENTREPRENEUSHIP DEVELOPMENT: Entrepreneurship Programmes and Opportunities; Small Business Management; Fundraising and Resource Mobilization; Developing Business Plans; Linking Young Entrepreneurs with Micro Finance Institutions; Expose Young Entrepreneurs to Opportunities in Agricultural Projects
LEADERSHIP: Concepts and definitions of Leadership; The concepts of Non-Violence; Gender-Based Violence; Good Governance; Women in Politics; Human Rights
INFORMATION TECHNOLOGY: Introduction to IT; Social Media Usage and Benefits; Networking Sites; Online studies; Fellowship Programmes/Conferences and Seminars
The participants will also have the time to engage in some social and sporting activities like football, volleyball, basketball; drama, debate, quiz; cultural performance; live skills; site visits. Participation in the Summer Camp is Voluntary. Certificates will be given to all participants upon completion of the Summer Camp.
Background info
Founded in 2011, GYIN Gambia is a national youth network operating across the country. It is The Gambia Chapter of the U.S.-based GYIN International. GYIN Gambia aims to contribute to the reduction of poverty among poor rural youth through exposure to opportunities and business prospects, innovation, and knowledge on replicable youth successful models income generating initiatives and to enable them to create and engage in sustainable small scale agri-businesses and entrepreneurship.
Currently, GYIN Gambia is implementing the Creating Opportunities for Rural Youth (CORY) project. This project is supported by the International Fund for Agricultural Development (IFAD) in The Gambia, Nigeria, Cameroon and Benin from 2014 to 2017.
In The Gambia, 200 youths have been trained 200 on entrepreneurship based on the model of the Colombia Business College. The beneficiaries have since decided to form the CORY REVCEL Training Alumni to better prepare themselves for the next stages of the project which include higher levels of entrepreneurship and acquisition of loans and grants to start or develop their own ventures.
For any enquiries, contact:
Mr. Mamadou Edrisa Njie,
GYIN Gambia National Coordinator +220 3938929
E: gyingambia2011@gmail.com / gambia@gyin.org
Mr. Modou S. Joof,
GYIN-Gambia Advocacy and Communication Officer
+220 2122784
Read Other Articles In Article (Archive)