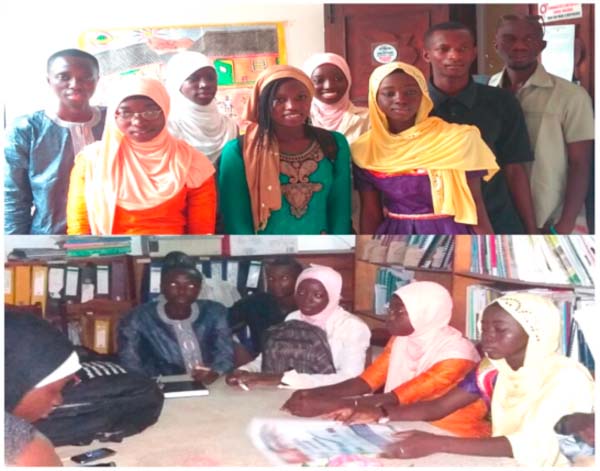 Salimatou Foundation for Education (SaFE), a right-to-education civil society organization that promotes and advocates for the provision of free, relevant and quality education to all, has organised the first regional and national spelling bee competition in The Gambia.

The nationwide academic competition is set to be the first of its kind in The Gambia, under the auspices of SaFE.
This development was announced in a press conference held at the Child Protection Alliance (CPA) Fajara on 15 July 2016.
Salimatou Fatty, Executive Director of SaFE, said: 'As a core objective of our foundation, we believe that preparing children with the requisite skills in learning new words is fundamental in their intellectual growth, adding that the competition will foster regional cooperation, understanding and harmony as well as boost the morale of students who more than often are very reserved to showcase their talents and skills'.
Since such an undertaking cannot be carried out successfully without the involvement of the media, Mrs Fatty further stated that they plan to engage healthy media coverage throughout the competition.
The Executive Director also said they had budgeted an estimated amount of about seven hundred thousand dalasis for the successful staging of the premier nationwide competition.
She called on all relevant partners, stakeholders and philanthropists to partner with her foundation.
''All individuals and companies from all spheres of the private and public sector are welcomed to support us achieve the core objectives of our foundation, which are all geared towards the development of education nationwide'.
Muhammed Kebbeh, assistant to the CEO, said since the inception of the foundation, it had always strived to contribute towards the development of education in The Gambia.
He added that the spelling competition is set to be annual as it targets primary school students nationwide.
Read Other Articles In Article (Archive)