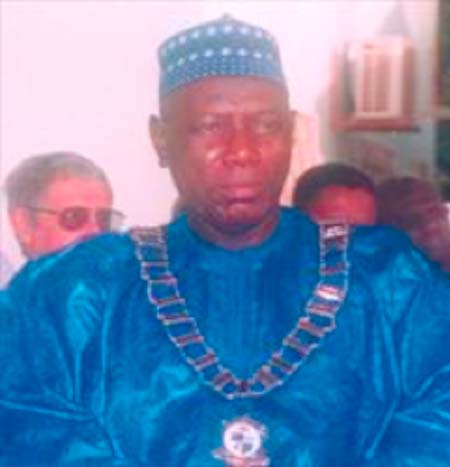 Independent Electoral Commission (IEC) Chairman Alieu Mamor Njai has urged journalists reporting on elections to carry out their work with professionalism and in a responsible manner.

He made this remark on Saturday at the Training-of-Trainers for the National Assembly Elections slated for 6 April. The training session is under way at the Paradise Suites Hotel in Kololi.
Chairman Njai said media reports on the elections should be conducted in a professional and responsible manner by giving factual, accurate, truthful, thorough, balanced and full accounts.
"Such election reports by the media should be done with absolute honesty," he added.
"Let me take this opportunity to inform this august gathering that the International Observation Groups notably among them, the European Union, have started arriving in the country, some on long-term observation and others on short term."
He said the Coalition of Civil Society Organizations on elections has also been accredited with a number of other civil society organizations and youth groups, as well as beneficiaries of the Election Project being managed by the UNDP.
The CSO Coalition is also monitoring the campaigns across the length and breadth of the country, to enable them write a comprehensive report on the National Assembly election, Njai added.
The IEC chairman thanked the assistant returning officers for accepting the challenge once again.
"You have always been performing exceptionally well during electoral activities, and I enjoin you to once again take this training workshop very seriously, for the success of the forthcoming elections hinges greatly on your dedication and performance."
Njai appealed to Gambians and all friends of The Gambia resident in the country to keep the peace, and desist from actions that may be in contravention of the laws of The Gambia. He advised whoever is strongly aggrieved to let the process of law take its due course.
He, therefore, urged all stakeholders, including political party leaders and candidates, to leave no stone unturn in sensitizing the voting public, on all aspects of the electoral process that should lead to an orderly and peaceful election day.
"Voters should be encouraged to turn out in great numbers early on polling day so that the poll could start promptly at 8 o'clock in the morning and end at 5 o' clock in the afternoon as planned," the electoral commission chief advised the electorate.
Read Other Articles In Article (Archive)