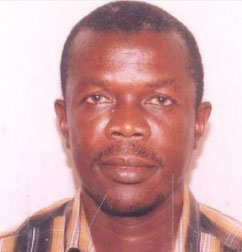 The Education For All Network (EFANET) region one chapter (BCC / KMC) recently held their Annual General Meeting (AGM) at the Kanifing Municipality Council multipurpose hall in Kanifing South.
Speaking at the opening ceremony, Musa Mendy, chairperson of the chapter, said it was good that their members organised the AGM to talk about what they did within 2012.
"Our staff are the ones who voted us to this important office and as you all know we are helping children whose parents cannot afford to send their children to school and we are also concerned in helping those children who were missing in school," he said.
Mr Mendy informed members that every year the chapter is being invited in Bignona in the Cassamance region of Senegal to talk to parents who force their children into early marriage and also whose children are loitering in the streets, about the importance of education in the present day generation.
The secretary general of the chapter, Joseph M.A. Mendy, highlighted some of the activities carried out by their chapter in 2012, which include the payment of school fees for a number of their sponsored children within four lower basic schools in Banjul.
"Every year in April the Global Education Campaign conducts a week of campaign and advocacy on Education For All and selects an appropriate theme and targets with stakeholders in the education sector," he said.
He informed members that as part of the long bilateral and cordial relationship between Bignona Municipality in Cassamance and the Kanifing Municipality under the South/South cooperation (Bignona, Kolda, Tambacounda and Ziguinchor) invited Kanifing Municipality to attend a workshop on the theme: "Peace, integration and sustainable development" with the sub-theme: "Children in difficult conditions, what strategies" within our cooperative zone.
Jupiter Jatta, the chapter's finance secretary, talked about the unaccountable assistance their chapter has rendered to the children of both Banjul and Kanifing area by way of their chapter's Trust Fund for children going to school.
According to him, they are also sponsoring some children in Bignona so they can go to school, saying as at now, they have in their account D47,655.
Read Other Articles In Article (Archive)