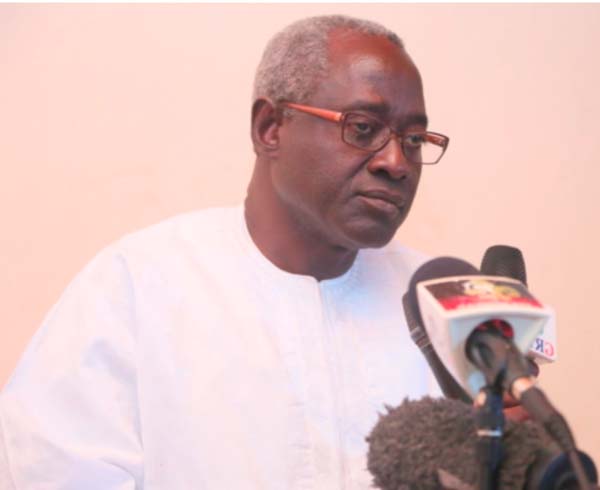 The Coalition spokesperson, Halifa Sallah, has said that ECOWAS stands for peaceful mediation and nothing else.

He made this remark yesterday at a press conference held at the Kairaba Beach Hotel.
The Ecowas force only comes in when Gambians are at each other's throat and when power is taken or maintained unconstitutionally, he affirmed.
Therefore, he said, the Office of the President-Elect is calling on ECOWAS to speed up the coming of President Buhari to explore a peaceful way of solving the impasse.
He said further that the Chairperson of the Authority [Ecowas] stated among other things, at the inauguration of President Nana Akufo Addo of Ghana, that ECOWAS perhaps faces the most difficult situation in The Gambia.
He quoted the chairperson of ECOWAS as saying: "After accepting he lost the election, President Jammeh questioned the results of that very election."
Jammeh has submitted his grievances to the Supreme Court, which started its review process on January 10.
"We call on the people of The Gambia to follow the example of Ghana and put the interest of the nation above all personal interests," the Coalition spokesperson said.
"ECOWAS stands by the people of The Gambia and will exercise every effort to sustain peace and democracy," he said, also reiterating the position of the coalition: "We stand by the people of The Gambia and want to assure them of our unwavering adherence to the principles of democracy in our entire region."
He added that ECOWAS is closely following the process and the President of the Federal Republic of Nigeria is leading the effort as ECOWAS mediator.
But he also assured the people of The Gambia that ECOWAS has stated it may intervene if President Jammeh does not step down by January 18 when his time expires.
He said it is evident from the visits of the religious, civic, business, traditional and community leaders; the solidarity messages from NGOs, the demonstration of political will by Gambian Ambassadors and the general mood of the people in the street, that most Gambians want the incumbent to hand over political office in peace.
The incumbent should recognise the right of the president-elect to assume office whenever his term expires while pursuing his court case as a private matter.
He should also prepare all state institutions and agents to acknowledge such reality by paying due regard to the concerns of the incoming administration.
Read Other Articles In Article (Archive)