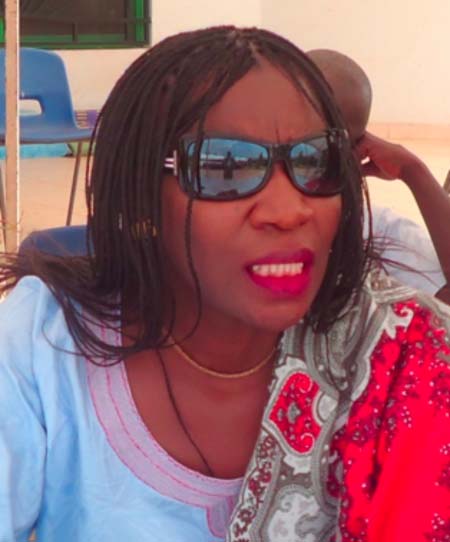 The Executive Director of the National Environment Agency (NEA), Ndey Bakuri, has reaffirmed the agency's commitment to an inclusive participation of all parties in the implementation of environmental projects and programmes.
She said the Gambia government has been giving agriculture high priority and always recognised its importance in the achievement of development goals.
The NEA official made the statement while delivering her speech at the recently-ended daylong validation of Adapting Agriculture to Climate Change (PPG) workshop.
She said the project is in line with the country's policies, including the Gambia Environmental Action Plan (GEAP), adopted to address pressing environmental issues.
"It is expected to assist the country become more resilient to climate change by improving its capacity to adjust in response to or in anticipation of changed conditions."
Regarding the validation of the project for adapting agriculture to climate change, the NEA official said it marked another milestone in the effort to adapt to climate change, specifically in agriculture, which serves as the backbone of the country.
"We are fully aware of the impacts of climate change on agriculture and livestock, and The Gambia, which highly depends on agriculture, is vulnerable to these impacts."
Livestock production, from which many women and men earn income, is also affected, she continued, adding that these impacts could be in the form of biophysical, ecological and economic setbacks.
There are usually shifts in climate and agricultural zones, and changes in production patterns due to higher temperatures, she went on, adding that this situation affects rainfall patterns and increases vulnerability of the landless and the poor.
Since 1991, the GEF had provided US$13.5 billion in grants and leveraged US$65 billion in co-financing for 3,900 projects in more than 165 developing countries.
For over 23 years, she added, GEF provided funds to support activities related to biodiversity, climate change, international waters, land degradation, and chemicals and waste in the context of development projects and programmes.
In addition, through its small grant programmes, the GEF had made more than 20,000 grants to civil society and community-based organisations.
Read Other Articles In Article (Archive)