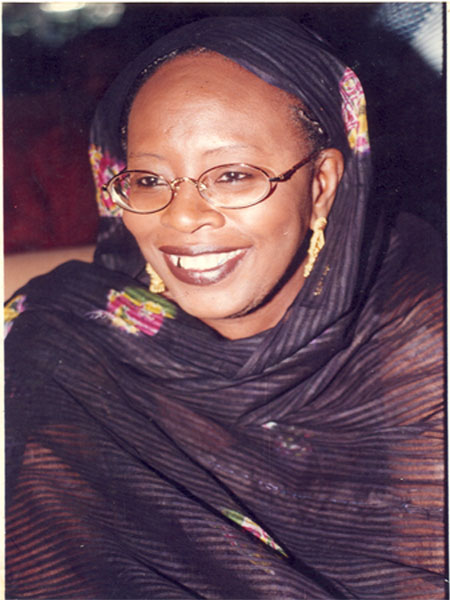 Being very much appreciative of the significant steps being undertaken by the government of The Gambia in empowering women, members of the ECOWAS Parliament have highlighted and welcomed Gambia's position in empowering women describing the country as a role model.
The ECOWAS parliamentary delegation, led by Hon. Dr. Fatoumata Hassan fourth deputy speaker of the ECOWAS parliament, is currently in the country on a week-long de-localised meeting as part of proceedings of the ECOWAS Parliament.
The delegation is the ECOWAS Parliament's Committee on Gender, Employment, Labour and Social Welfare.
Speaking at a courtesy call paid to the speaker of the National Assembly, Hon Fatoumatta Jahumpa Ceesay yesterday, Hon Dr. Hassan described The Gambia as a star of what West Africa should be.
"Looking at the process being undertaken by the government to curb and terminate discrimination against women, one can vividly say that The Gambia is a role model to West Africa and a good one to follow", she said.
According to Hon. Hassan, The Gambia has moved all of these discriminatory attitudes out of the way and thus emancipated and said no to the poverty of women.
In response, Hon Fatoumata Jahumpa Ceesay, speaker of the National Assembly, described the ECOWAS parliamentary committee as one of most important committees of the parliament.
According to speaker Jahumpa Ceesay, the delocalised meeting of the ECOWAS Parliament currently underway is part of the process of integration because they are not only representing their parliaments but also the 114 million people of the sub-region.
"Under the leadership of President Jammeh, The Gambia is starting to develop its policies into programmes aimed at empowering the women of this country", she said, adding that the country is trying to see how to inculcate its domestic laws.
She noted that The Gambia is going to have the women's bill, which will be tabled before the National Assembly for ratification, and also to inculcate it into the laws of the country.
She also lamented the exclusion of women in the previous constitution of the country, saying that thanks to the advent of the APRC regime, the women of this country are now fully considered by the constitution.
"Women's rights are human rights and they're in the old constitution. If a woman happens to marry to a man from the last island, the child cannot be a Gambian but now under the leadership of President Jammeh, this constitution has allowed even if a woman marries a man in the last mountain, the child becomes a Gambian" she stated.
Read Other Articles In Article (Archive)