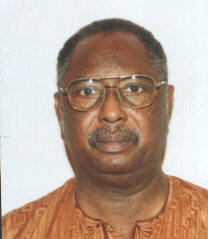 The Committee to Protect Journalists (CPJ) in a news alert dated 10 June 2014 and sent from Abuja, Nigeria, said it welcomes Tuesday's ruling by the ECOWAS Court of Justice, which found that "the Gambian government failed to conduct a meaningful investigation into the murder of journalist Deyda Hydara."
Hydara, co-founder of The Point newspaper, was shot dead by unidentified assailants as he drove home from his office on December 16, 2004.
According to the CPJ, a panel of three justices in the Nigeria-based ECOWAS Court of Justice declared Tuesday that "a proper investigation was not carried out" by the Gambian authorities, and cited "failure to carry out ballistic tests on the bullets and weapons recovered from suspects." However, the ECOWAS court said "there was no evidence linking the Gambian government to the murder."
The court awarded US$50,000 to Hydara's family "as compensation for the government's failure to effectively investigate the murder, and US$10,000 for legal costs."
"Today's ruling by the ECOWAS court underscores the responsibility of governments to protect journalists and provide an environment in which the press can operate safely," said CPJ West Africa correspondent Peter Nkanga.
The law firm Aluko & Oyebode, which represents Hydara's family, brought the lawsuit to the court with support from the Open Society Initiative for West Africa, OSIWA.
The court's ruling is final with no mechanism to appeal, Dindam Killi, lawyer of the Hydara family, told CPJ.
Read Other Articles In Article (Archive)