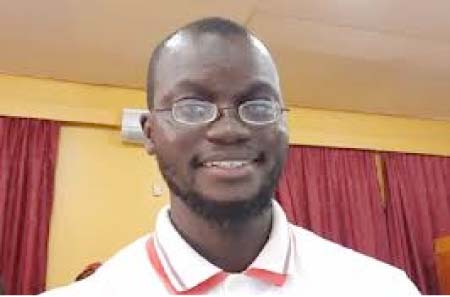 Dodou Jah, deputy spokesperson of the opposition Alliance for Patriotic Reorientation and Construction (APRC) has slammed international bodies of ECOWAS, AU and the United Nations, accusing them of turning a deaf ear to his party over the possible return of former President Yahya Jammeh, who is currently in exile in Equatorial Guinea.

"The APRC is just reminding those stakeholders who negotiated the departure of former President Yahya Jammeh to Equatorial Guinea. We are just reminding them but we are not demanding. There was a joint declaration and we feel they are ignoring it," Mr. Jah said in an interview with journalists
Former President Yahya Jammeh last week in an audio conversation with the party's deputy leader urged his supporters to protest and demand the implementation of the joint agreement with ECOWAS, AU and UN.
"The government's saying that it can't guarantee security to former President Yahya Jammeh if he forcefully comes to the country is an insult to Gambians. For 22 years this country had peace and stability of which the entire world can attest to that."
He added: "So if this government says they can't provide security for one man, that is an insult to this country. One, it shows the incompetence of this government. What is the essence of having an army?, the police, PIU and prison among others. What is their use then? It is better we dissolve them and make them normal civilians," he emphasised.
"For EU, ECOWAS and UN not to listen to us are up to them. We just want to remind them and show the entire world that APRC is up to task; whether they take it seriously or not, history will judge them. If they didn't reply to us, the executive of the party will sit and discuss about it and whatever decision they take we will go with it," he said.
Read Other Articles In Article (Archive)