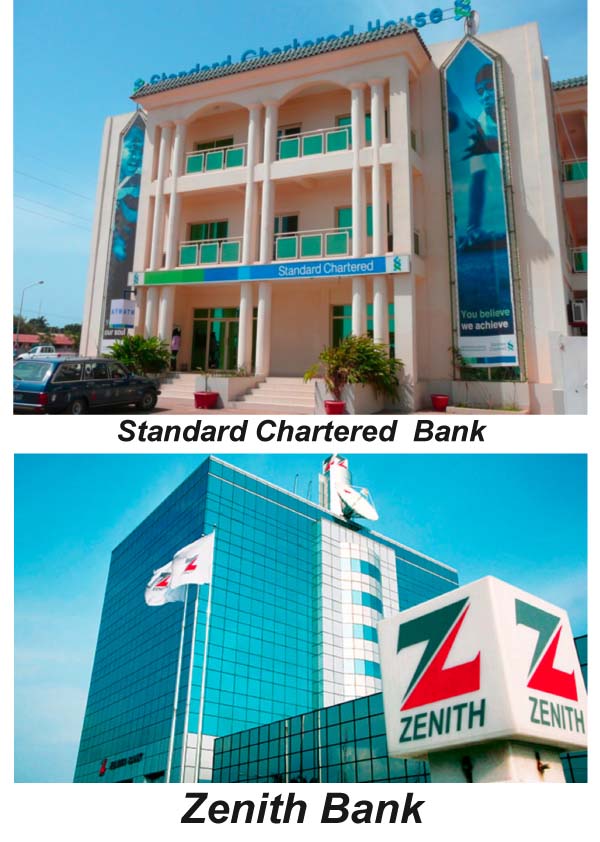 The parent companies of two of the banks in The Gambia have topped the list of most powerful banks in Africa and West Africa in The Banker's Top 1,000 Banks global rankings released recently.
The 2014 global ranking of banks by the UK-based international financial affairs publication, The Banker, shows that Standard Bank Group, the parent company of Standard Chartered in The Gambia, remains the biggest bank in Africa.
The bank is top of the list in Africa with its Tier 1 capital of $12.9bn in the 2014 from $10.3bn last year survey.Tier 1 capital is the core measure of a bank's financial strength from a regulator's point of view.
However, despite its top position, the bank slipped in the global rankings from 109th in 2013, to 116th in 2014.
Zenith Bank
The biggest bank in West Africa this year is Zenith Bank, The Banker rankings indicate.The company retains top spot in spite of a fall in capital from $2.9bn to $2.7bn since the 2013 survey.
Zenith Bank boasts twenty years of sound financial management and strong values as pillars that have made its brand widely recognised and accepted in an internationally competitive banking industry.
Its values are deeply imbedded in its commitment to the delivery of superior and tailor-made service experience to all its customers at all times.
Zenith Bank seeks to develop deeper and broader relationships with all its clients and it also strives to understand their individual and industry peculiarities with a view to developing specific solutions for each sector of its customer base, using robust technology platform and excellent service delivery.
Other rankings
The parent companies of Ecobank, Guaranty Trust Bank, Access Bank and Skye Bank are ranked 2nd, 4th, 5th, 13th respectively in The Banker's regional ranking of West African banks.
Although Nigerian banks have not had the best of years, they have continued to dominate the West African regional table.
There are 16 Nigerian companies in the West African top 25 and all 16 of these feature in the top 19 banks.
The earnings of Nigerian banks have been affected by the weakness of the naira.
World's premier banking resource
The Banker is the world's premier banking and finance resource.It is the key source of data and analysis for the banking industry.Its unique database of more than 4,000 banks maps their financial strength and soundness via Tier 1 capital, their profitability and their performance versus their peers.
The Banker has been providing global financial intelligence since 1926 and has built a reputation for objective and incisive reporting on major events.
Read Other Articles In Article (Archive)