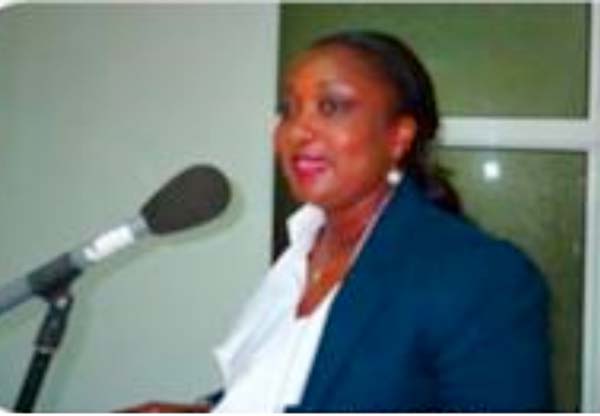 Ecobank Gambia on Tuesday launched a new campaign dubbed 'Move on Up', as part of its drive to ensure that consumers have worldwide accessible and convenient digital banking solutions across in The Gambia and across Africa.

With the Move on Up campaign, Ecobank is now, more than ever, poised to provide convenience, relevance and choice banking solutions to both existing and prospective customers of the bank.
Launched at the Ecobank head office along Kairaba Avenue, Move on Up, according to officials, is designed to deepen the use of digital transaction platforms like mobile money, electronic cards, ATMs and Point of Sale terminals, as well as online channels for business and other transactions instead of using cash.
Lamin Sanyang, speaking on behalf of Ecobank managing director, said the Move on Up campaign came about because "true banking is not just about transactions".
"Move on Up highlights our mission to enable people to realise their dreams," he said.
Mr Sanyang noted that in the past, banking was about paper as there was no ATM, cheque, bank draft and long queues were the hallmarks of banking.
"But so much changed; the great mega-trend in Africa is about 'straight to mobile'," he said.
Mobile penetration, according to statistics, is higher in Africa than in any other continent. Consequently, customers throughout Africa are upwardly mobile and have many more opportunities to move ahead in life.
"Move on Up captures this enormous potential," Sanyang said. "This will help fuel economies and businesses for our young, families and entrepreneurs."
He affirmed that Ecobank will continue to use its unrivalled network to give customers access to more choice, with a wider range of products and services than any other bank across The Gambia and Africa as a whole.
Ebrima Jobe, head of consumer banking at Ecobank, said the Move on Up campaign demonstrates how Ecobank's banking solutions stand out from its competitors.
He explained the campaign is underpinned by three key pillars.
"This first is digital convenience: our customers want the convenience of banking from being able to pay with an Ecobank card to doing financial transactions on their mobile phones over the internet at ATMs and PoS terminals," he said.
"The second pillar is relevance: at Ecobank, we create personal banking solutions that are relevant to our customers to suit their lifestyles."
Mr Jobe further explained that the final pillar is choice as Ecobank provides customers with the widest access to products and services wider than the offering on any other bank.
Kebba MI Gaye, head of corporate and investment banking, said the launching of Move on Up is a milestone in Ecobank's quest for a more digitalised world.
"As we all know, the world is moving and technology is being improved every day and in that regard, Ecobank deemed it necessary to follow the footstep of the changing work and the move on Up campaign is all about being digital," he said.
The bank officials explained that Move on Up campaign is for both prospective and existing customers of Ecobank as it provides convenient and relevant personal banking solutions and accessibility to a wide range of products and services.
Read Other Articles In Article (Archive)