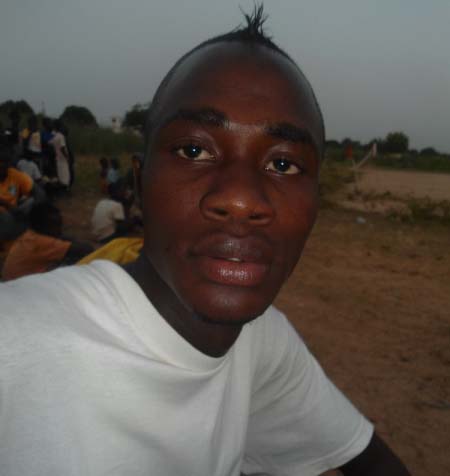 Ron Mango, reigning champions of last year's Bakau knockout final, are set to begin the defence of their title with a seemingly easy encounter against lowly-rated Tos Actief, whose disastrous league campaign has seen them win only a single game.
They were eventually sent packing at the group stage of the summer championship with the highest number of goals conceded.
Analysts say Tos Actief, formerly known as Birmingham, are not good enough to cause any serious threat to Ron Mango's title aspiration but sources close to the club's coaching staff have dismissed any gossip that they will be pushovers, saying: "We will give it all and the boys are determined to prove their critics wrong."
No specific date is fixed for the start of the knockout competition but it is expected to take centre stage in fortnight.
Following their shocking elimination at the group stage of the league, Vidar FC face the prospect of entering the knockout championship with a crucial tie against Julangel arguably the biggest clash of the 24-team knockout championship.
The side laid a hard fought encounter in an attempt to avoid an early exit from the league's group stage but a bitterly fought goalless draw at the expense of rivals Milan was not good enough to earn them a happy outing and were eventually sent packing in tears.
Any positive result for Vidar in their knockout campaign could prove a turning moment in the club's quest for silverware but it remains to be seen whether the Bakau giants can put their championship title dream back on track.
Last year's runners-up Zuwa FC will resume their bid for knockout glory when they come face to face with Bremen Border whom they entertained to a stalemate result in their last league group match a fortnight ago.
While Zuwa FC will be determined to maintain their perfect run of impressive form in the knockout finals, Seaview will also be recovering from their embarrassing exit from the group stage of the league when they rub shoulders with in-form Bakau New Town outfit Luniburg who are also through to the last 16 of the league.
Mamakoto, who have failed to make any impression in the league championship, face the prospect of entering the knockout finals with undeniably a tough match against highly-rated Kachikally, who finished at the top of Group A with a record number of four consecutive wins.
Other games in the knockout competition are listed as follows: Late F. Drammeh (formerly called Vietnam Border) to meet bitter foes Linguere, Kansala to take on 5-Junction, while Zibra will entertain Milan.
Kairaba are to face Farokono, Bantankoto to meet Scantour, while Saul Samba will wrap up the fixtures with an encounter with Magadan.
Read Other Articles In Article (Archive)