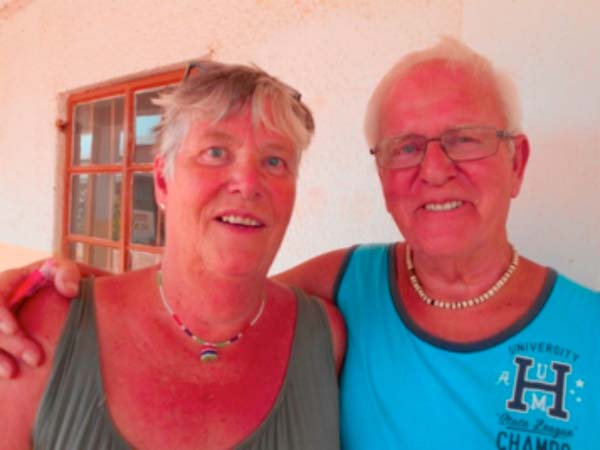 A couple from Holland, Mr Bert Grandiek and his wife, Diny Swart, recently presented medical equipment to various health centres within The Gambia.

The beneficiaries included Fajikunda Major Health Centre and Sukuta Health Centre.
The couple have been providing support to individuals, NGOs, the government and the health sector over the years.
Speaking at the presentation, Bert said the first time he and his wife came to The Gambia was years ago and it was then that they built interest in helping the people of The Gambia.
Since then, he said, every year they mobilise items in Holland and bring them to the Gambian people who need them most.
"We are not only supporting the health sector but also the education sector as well," he said, adding that they rebuilt a nursery school in Latrikunda with five toilets and water facility.
According Mr Bert, the Dutch are playing a very significance role in supporting the people of The Gambia in all sectors, especially in the areas of education and health.
He said he and his wife also do provide bicycles for men so as to help minimise the recipients' payment of transport fare to and from work.
Diny Swart, Bert's wife, said the items were shipped from Holland to The Gambia based on the need of the Gambian people.
They also give out sawing machines and medical items to schools and health centres in The Gambia.
Mamadi Jallow, linked coordinator in The Gambia, gave a brief history of how his relationship with the Dutch couple came about, saying it was at the beachside where he was fishing.
He said since he got to know the couple, they have been very helpful to the people of The Gambia as they support many projects in The Gambia.
Mr Jallow mentioned that the couple provided free sawing machines to skill centres and bought fishing boat for him.
"These people [the couple] are partners in the development of The Gambia. They are very supportive to the welfare of the Gambian people; they give a lot of support to the disable people," he said.
"We are grateful for the support that these couples are rendering to the people of The Gambia as a humanitarian gesture."
Read Other Articles In Article (Archive)