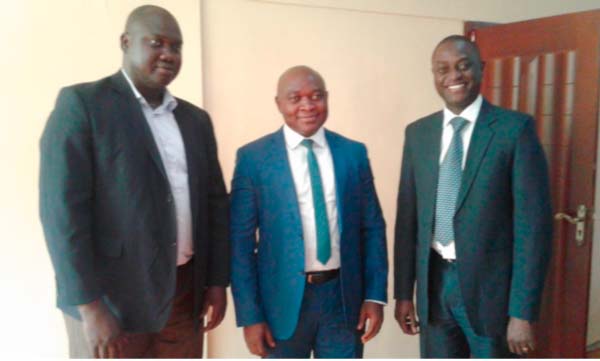 The Gambia Revenue Authority (GRA), with support from AFRITAC West 2 IMF, on Monday commenced a two-week intensive training for the officials of GRA tax audit unit.

The training, being attended by at least 20 tax auditors, is underway at a hotel in Kololi.
Ebou Jallow, GRA deputy commissioner for tax audit said the training is part of GRA efforts to ensure compliance for "compliance is key to any revenue authority".
He said at the end of the training, GRA would decide on good and comprehensive compliance strategy for the taxpayers.
"Tax payers are our partners in development; we don't see them as our enemies, but as partners. So the best way to identify our taxpayers is for us to develop strategies to get them on board and help them to comply," he said.
Last year March, Mr Jallow said a couple of GRA officers were trained in Liberia to be trainers.
"This training is a replica of that one in Liberia to train our reporters to become more responsive in service delivery," he said, adding that the training was designed to share and learn from the resource persons and other participants.
According to Mr Jallow, the focus areas during the two-week training is developing a risk matrix for the various sectors of taxpayers population, such as the energy sector, tourism, retail sectors, and the telecom, which are key to our tax payers.
GRA Commissioner General Yankuba Darboe said the training is very paramount as far as GRA is concerned and that the participants should take good advantage of the training opportunity.
"If GRA were to take the staff for overseas training for two weeks, it would have cost them more money and less would have benefited due to the cost involve," Mr said.
Mr Darboe also used the opportunity to commend AFRITAC West2 for making a lot of investments to help improve capacity.
The lead consultant from Uganda, Antony Mwendha, said the purpose of the training is to conduct training for the audit team of the GRA to enhance their audit skills.
James Tengboh, also a consultant from Sierra Leone, said the training is expected to make the participants more responsive and productive in their duties.
Read Other Articles In Article (Archive)