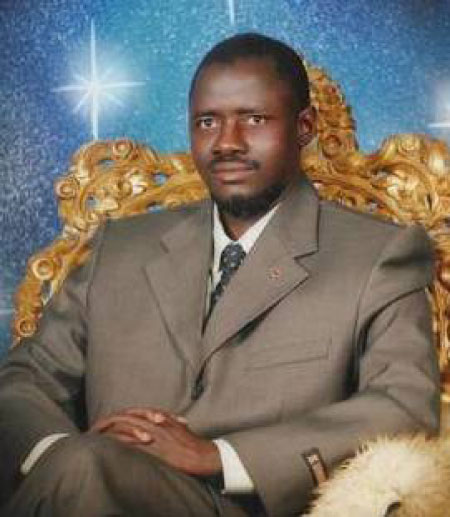 Dubai-based Gambian businessman Lamin Jawla Sanneh has been honoured by the Gambian Youth Organisation in Freetown, Sierra Leone, for his continued assistance to the organization.
A native of Kiang Kaiaf in the Lower River Region (LRR), Mr Sanneh has lived in Dubai over the past two decades, and had investments in most West African countries including Sierra Leone.
At a ceremony to award him with a certificate of acknowledgment in appreciation of his contributions to the organization, held recently in Freetown, speaker after speaker lauded and appreciated the efforts of Mr Sanneh, 44, in assisting the Gambian community and youths in Sierra Leone.
Speaking at the award ceremony, Mustapha Terrera, team manager of the Gambian youth football club in Freetown, noted that since Sanneh started to assist his organization, Gambians in Freetown have united together under one umbrella.
According to him, Sanneh has over the years contributed financially and socially in bringing them together.
Ousman Bah, public relations officer, said in the history of Gambians youths in Sierra Leone, no one has ever done more than Mr Sanneh, who has done a lot for their organization.
Amaro Ceesay, chairman of the organization, commended Sanneh, who even paid the registration fees for Gambians who cannot pay for themselves to be members of the organisation.
"This has made the membership of the organization grow larger," he said, adding that many are now willing to join the organization.
Also speaking at the ceremony was Abdulkarim Hydara, pesident of the organization, who highlighted the many contributions rendered by Mr Sanneh since 2009.
According to him, Mr Sanneh was the first person to approach his organization and offered to help Gambian youths and the community in Freetown.
"He then decided to organize a social function where all Gambians in Freetown gathered at the residence of the first secretary at the Gambia's High Commission in Freetown."
It was also through his help that the Gambian youth football club was formed in Freetown, he added.
"He has also helped a great deal in the promotion of Islam in radio stations in Freetown," he further stated.
In receiving the award, Mr Sanneh described it as a surprise to him. He said helping people is part of his vision and way of life, regardless of where he finds himself around the world.
"I believe that it is my moral obligation to help in any form; as a patriotic citizen, I always have at the back of my mind to do what can I do for my country," he said, while commending the government of the Gambia for the developments it has brought to The Gambia.
He advised members of the Gambian youth organization in Freetown to be united, and to always work for the betterment of their country.
Other speakers at the ceremony included Alhaji Muctar Jabbie, one of the senior elders of the Gambian community in Freetown.
Read Other Articles In Article (Archive)