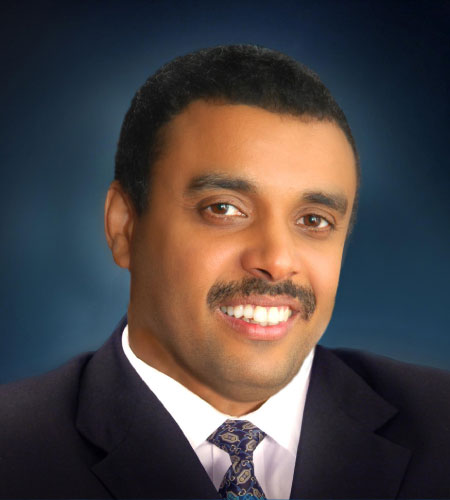 After the four-day Healing Jesus Campaign by great Evangelist Dag Heward-Mills, currently underway at the Independence Stadium in Bakau, The Gambia of today will be heading for a great change spiritually, physically and materially.
Evangelist Heward-Mills, who is presently touching souls and healing the spiritually and physically ill at the Independence Stadium in Bakau, in a four-day crusade that started  yesterday Sunday 6pm, told a large congregation  of pastors, church leaders and Christian brethren who assembled at the Jama Hall of the Kairaba Beach Hotel, to welcome him to The Gambia, that the time has come for The Gambia to make a big leap forward in enlarging and advancing the Kingdom of God in the Smiling Coast of Africa, where about 90 per cent of the people are Muslims.
All the countries where great evangelists have been have become great nations, he said, citing as an example his native country of Ghana, which is today 70 per cent Christian, after the visits of great evangelists in spreading the Word of God. 
God has sent His son Jesus Christ and asked ministers of God to take His Word of Salvation and Lordship to all parts of the world to ensure the Good News of His salvation and blessings reaches the people of the world, the evangelist told waiting journalists on Saturday morning at the Kairaba Beach Hotel, briefly after his arrival in The Gambia.
The Gambia should expect salvation, spiritual and physical healing during and after the ongoing four-day Healing Jesus Campaign, said Evangelist Heward-Mills, a medical doctor by profession, whose campaign in The Gambia includes a free medical treatment to Gambians with various ailments starting from today Monday at 10am till 4pm through Wednesday when the campaign ends.
"The blind men would receive their sight, the lame walk, lepers are purified, the deaf hear, the dumb speak, the dead are raised to life, and the poor have the Good News proclaimed to them," said the evangelist, who is also an internationally recognised prolific writer with over 80 books to his credit, originally in English, and have been translated into French, Spanish, Portuguese, German, Korean, Russian and other languages, five million copies of which have been sold worldwide.
"We are in The Gambia for everyone, Christians and non-Christians, as the Lord said His Word must be preached to all and spread to all parts of the world," Evangelist Heward-Mills said.
The heavens have started crack open at the Independence Stadium since yesterday when the crusade commenced.  All are therefore invited to visit the Independence Stadium, where things happen in these four days of spiritual and physical healing, and you will be glad you did.
Read Other Articles In Article (Archive)