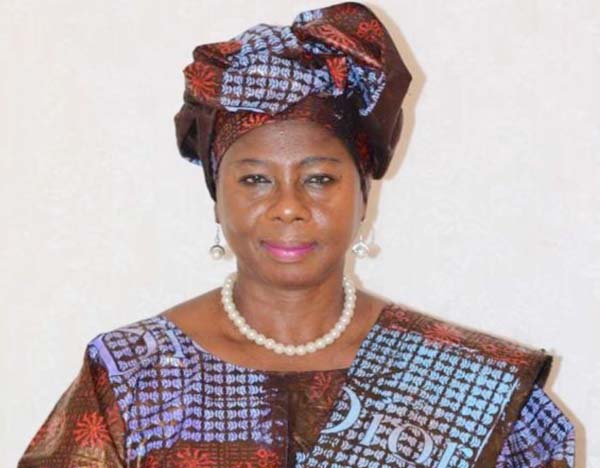 The Campaign Team for the Independent Presidential Candidate in the December 1, 2016 election has expressed appreciation to all those who graced the Convention marking the declaration of Dr Isatou Touray's candidacy to contest the forthcoming presidential polls.

The letter of appreciation, sent recently to this paper, reads:
Letter of Appreciation
The Campaign Team for Dr Isatou Touray, Independent Presidential Candidate 2016 would like to thank everyone who has made it possible to have a successful Convention. Appreciation goes to the United Democratic Party (UDP) Executive led by Honourable Adama Barrow, Honourable Majanko Samusa of the National Convention Party (NCP), delegations from the National Reconciliation Party (NRP), family of Lawyer Ousainou Darboe, Aja Fatoumata Tambajang, and delegates from all the regions of the Gambia.
The campaign team would like to express sincere appreciation to all the regional delegates, those women, men and youths for coming out in full force to attend the historic Convention in the history of Gambian politics, an expression of the desire for change and hope for a better Gambia. Gambians are ready for change and will make history to manifest that desire for a non-violent change on the 1st December 2016.
Special thanks go to the Gambian Diaspora, in particular the Task Force for Dr Isatou Touray in the Diaspora. We would like to thank Mamos TV of Norway, the local newspapers and all the online radios and newspapers and individuals in their own right who made it possible for the world to witness the convention, despite the absence of the state media. Many thanks to all the individuals who made the best use of social media to bring global attention to the aspirations of Gambians.
Dr Touray would like to thank all those, within the Gambia and abroad, who have come out to endorse her candidature.
TOGETHER WE ARE STRONGER FOR A BETTER GAMBIA
Amie Bojang-Sissoho
Convenor and Campaign Team Manager
Read Other Articles In Article (Archive)