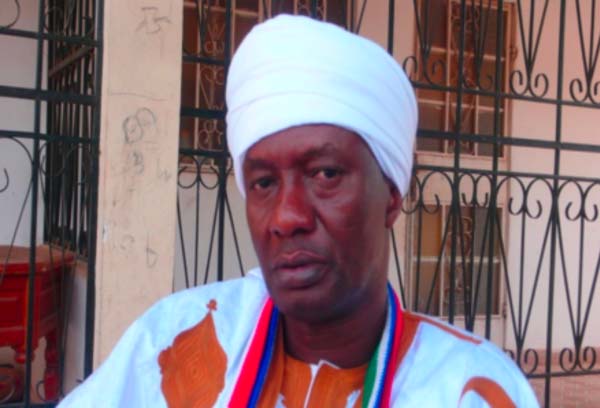 Some religious leaders, who are beneficiaries of Momodou Turo Darboe's ram donation, have praised the Vision Development Foundation's Chief Executive Officer for providing rams to Muslims in the country.

Mr Darboe distributed over 900 rams to various mosque committees, religious leaders, elders, less-privileged people and individuals during the Tobaski feast.
After receiving their rams, the religious leaders praised Darboe, who is the founder and Chief Executive Officer of Vision Development Foundation (VDF), for what they described as championing the sunnah of Prophet Muhammed (SAW), for being caring and sharing with Muslims and helping them fulfill one of their major religious obligations.
They said the feast is a day that those who are able to should help the less privileged, and the Almighty Allah would reward such people for their deed.
The imams urged all those are well off to endeavour to help the poor by emulating Momodou Turo Darboe's magnificent gesture.
Speaking to reporters after the distribution of the rams, the public relations officer of VDF, Saihou Fofana, said VDF is out to complement the efforts of the government and, indeed, to support the less privileged people in society.
He said they had also marked this occasion with the distribution of 996 rams to various Muslims, organizations, individuals and the needy.
He said the qualification to have a ram from VDF was to apply by writing a letter and submit it to the office for the VDF board to look at it, for approval or disapproval.
Mr Fofana also indicated that VDF is a charitable organization and, as an NGO, their role is to complement the efforts of the government in national development endeavours.
Since its inception in 2006, the VDF had engaged in many intervention activities, including giving out Ramadan gifts, cows and bulls to communities, scholarships to students, as well as supporting community development initiatives and giving out foodstuff such as rice and sugar to the needy, he said.
Mr Fofana said that VDF is an open organization that has no boundaries in giving out support to those who need it.
He said the objective behind giving out rams to Muslims was to assist the people who find it difficult to have rams during Tobaski.
This is what prompted Mr Darboe to support the less privileged so they could have meat and enjoy with their families, he added.
He thanked Mr Darboe for his intervention in relieving the burden of ram purchase on many Gambians, saying a lot of money had been spent to purchase the rams, and "it is only the Almighty Allah that can reward Mr Darboe for the support he is rendering to humanity".
Speaker after speaker praised Turo Darboe for his philanthropic nature and for the good things he has been doing for humanity, saying the Almighty Allah would reward him and his family.
Read Other Articles In Article (Archive)