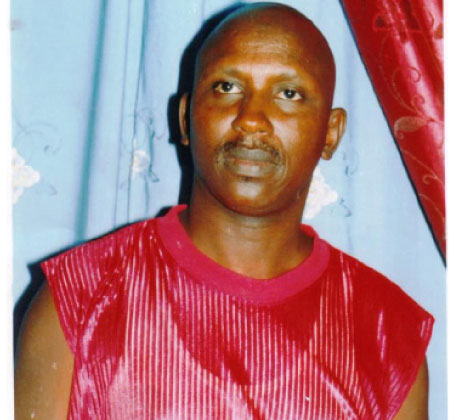 Alieu Badara Sowe, alias DJ Prince, a senior DJ and presenter at West Coast Radio, has said the Gambia music is still lacking in many ways, while calling on the authority to build a music school for young musicians who want to take music as a profession.
In a chat with Entertainment on Thursday at West Coast Radio, DJ Prince said he loves music so much; which is why he chose to join the music industry.
"When my father realised my love for music he decided to send me to go and learn the Koran in Kaolack, Senegal," he said.
"In the 70s I started moving with certain DJs, by then there was a lot of bands in Senegal such as the Fambundi. Because of the love I have for music that's why I joined the Super Eagle.
"In 1976 towards the 80s I started seeing Gambian musicians in Senegal and from there I started following them.
"In 1981 I came back to The Gambia, by then Fambundi was so famous."
The Senegambia music promoter said that before the Super Eagle was called the eagle, music by then was not having a lot of promoters; it was only people like Alhagie Babu Sowe, Alieu Kah, Pa Lamin Drammeh who were among the people promoting the Gambian music.
DJ Prince added that in The Gambia "people didn't know the difference between a promoter and a producer" but with the efforts of Alieu Kah and Pap Saine at Radio Syd at the time they worked hard to promote the Gambian music and those producers for the music.
According to him, Laba Sosseh also played a very important role in the music area.
Laba Sosseh was with Foiyeh band and African Jazz, he said, adding that Laba Sosseh is a Gambian who received all his awards from outside countries because of his great efforts in the music system.
He also mentioned people like Lie Sallah, Ebra Kasseh, Amara Touray and many others who both contributed immensely to the development of music in The Gambia.
The Senegambian DJ star revealed to Entertainment that Youssour Ndour's first trip to The Gambia was on 18 February 1979 in Banjul and was first promoted by Ousu Njie Senior and Pap Saine.
The West Coast DJ therefore called on young musicians to learn from the old ones who have the knowledge and experience, saying that previous music are more qualitative than the present ones.
Read Other Articles In Article (Archive)