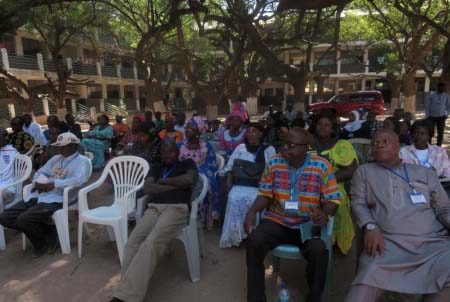 The Association of Early Childhood Educators (ACE), Saturday held its general election where members elected a new executive that would lead the affairs of the Association for the next three year.

A total vote of 79 was casted in the polls with two candidate contestants for the position of presidency. The positions of vice president, treasurer, and social secretary were not voted because they all went unopposed, while the positions of secretary general, public relations officer and auditor remained vacant.
Proprietress of Nyodema Nursery School, Mariama Veronica Secka was elected as president after scoring 45 votes, which gave her an advantage over the former Secretary General of the association, Sainey Gibba who scored 35 votes out of 79.
In her manifesto before the election, Mariama Veronica Secka promised that she will use her requisite skills and ability to function effectively if voted as president. "If I am elected as president, I will use my good leadership skills to make sure that this association achieves its development targets," she said.
Sainey Gibba, who is also a trained ECD part time lecturer at The Gambia College said ECD facilitators face lot of stigmatisation who are even sometimes term as school dropouts.
"I will use educational Bantabas and talk shows to enlighten the people on what early childhood education is all about," he said.
Sainey also said that AECE needs competent people to stir its affairs and therefore urged the electoral body to vote for competency. "I wish to remind the electorates to base their votes on productivity and competency and not favoritism."
After declaring the winner, chairperson of the electoral commission, Ebrima Sajaw appealed to the president elect to use the trust that the AECE have on her to take the association to higher level during her three-year mandate.
Read Other Articles In Article (Archive)