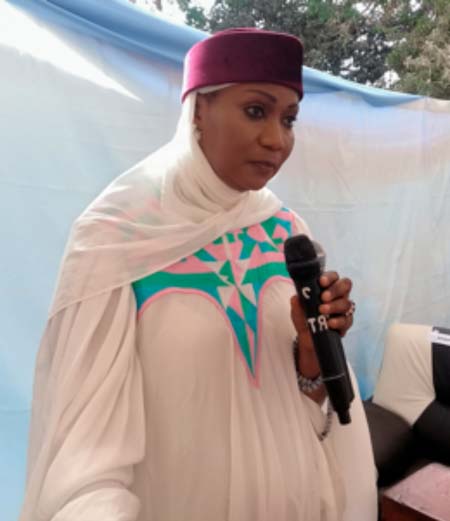 Isatou Jeng, the founder of the Bijilo Fass Daara Islamic Conference in The Gambia, has announced her resolve to provide a two-month intensive Quranic memorisation to diaspora Gambians who wish to impart such education to their children.

She said this during a conference on the theme "Women and power in Islam" held at the premises of the Bijilo Fass Daara.
Works have begun in earnest at the boarding school that currently houses and educates 85 children on the Islamic scripture. The school once completed will have all facilities children need to make learning conducive, including residency. It is already equipped with a swimming pool.
The current complex is a rented property hence Isatou (the founder) has made efforts to acquire a plot of land purposely for the school.
"The basics of the future are to invest in educating the children in the ways and knowledge of the religion, not just the conventional knowledge. This will help mould them into better citizens and responsible elders tomorrow," she said.
This year's conference was dedicated to the empowerment of women in the country, Ms. Jeng said, adding that was why the theme for it was "Women and power in Islam".
A line up of speakers, ranging from Imams Tafsir Gaye and Mountaha Faye of Banjul, as well as Alhajie Alieu Mboge, chairman of Banjul Muslim Elders Committee, took turns to discuss topics relating to the "honourable role of women in Islam."
Outstanding students in the school were given the opportunity to come before the conference and read selected chapters of the Qur'an and Hadith (traditions of Prophet Muhammad). Three best students received awards for being exceptional.
Intermittent breaks within and between lectures were punctuated by the sweet recitation voice of Aisha Gaye, calling verses from chapters of the Quran dedicated to the women.
Read Other Articles In Article (Archive)