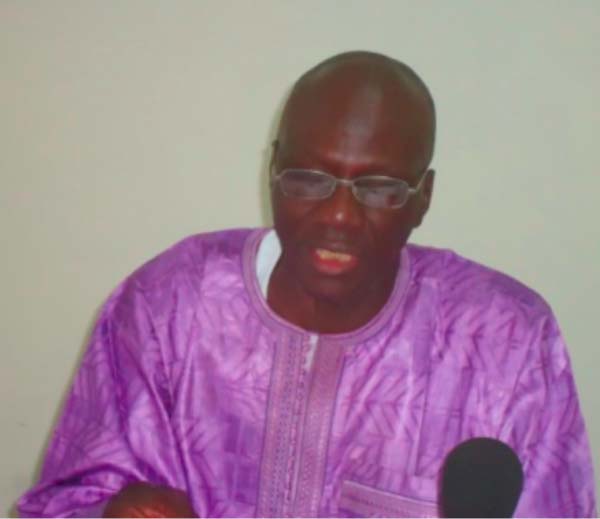 The demand for livestock and livestock products would increase by 2-8 folds by 2030-2050 due to increase in population and incomes, the permanent secretary number 2 at the Ministry of Agriculture has said.
Sheriffo Bojang said in view of this, the right policies are required to address the low sector growth and low level of public and private investments.
"Policy interventions are necessary to position the [livestock] sector as a driver for delivering the desired 6 per cent annual growth in agriculture in Africa Union (AU) member states," PS Bojang at the opening ceremony of a five-day training workshop on extrapolation and value chain analysis.
The training, underway at a local hotel in Bijilo, was organised and funded by the African Union-Inter-Africa Bureau for Animal Resources (AU-IBAR) and hosted by the Ministry of Agriculture.
According to statistics, in sub-Saharan Africa, livestock represents an average of 30 per cent of the agricultural gross domestic product (GDP) and about 10 per cent of the national GDP.
Also, up to 250 million poor people depend on livestock for their income and livelihoods.
PS Bojang said the livestock sector is seriously constrained by animal diseases and inadequate investments to enhance its contribution to the development of the African continent.
However, he further said that the livestock sector has the potentials to deliver both the agriculture-led growth and socio-economic transformation envisioned in the Malabo Declaration.
But he said this can only be achieved if member states increase their commitment and prioritised agriculture as outlined and agreed in the Maputo Declaration to increase agricultural spending to 10 per cent of national GDP.
"In this light, it is critical to leverage investment from the private sector to stimulate the necessary acceleration in livestock development to attain the aspiration envisaged for Africa in Agenda 2063," PS Bojang said.
"The prevailing institutional environment in most African countries is not conducive to the provision of quality, affordable, accessible and sustainable animal services," he added.
According to him, in order to unlock the full potentials of the livestock sector, policy interventions are required to address the key issues such as production and productivity systems, animal health systems, trade, marketing and value chain, as well as public-private partnership.
Read Other Articles In Article (Archive)