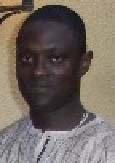 Following a two-day intensive and all inclusive sports conference, delegates made a close scrutiny of the national sports policy. Consequently and a constructive recommendations were made on governance, coordination, restructuring and empowerment of the National Sports Council, marketing and resource mobilisation, and sports infrastructure.
After two days of consultations most of the delegates who were dissatisfied with the implementation rate thought that implementation was too slow, and recommended stronger efforts in order to achieve a higher rate of implementation and to acquire the necessary funds from government, NGOs, private sector and donor agencies.
The conference delegates recommended streamlining the roles and functions of the various actors in which their roles should be clearly defined in order to avoid conflict of roles and overlaps that would naturally result in duplication of efforts and dissipation of energy. It was recommended that structures that are workable and efficient should be put in place for co-ordination and implementation of the policy and programme of action.
It was unanimously agreed that for better sports excellence  in this country, coordination and implementation should be  improved, being one of the key lapses of the policy.
The conference also suggested that the second plan period be subjected to frequent reviews. In light of this, delegates recommended the conducting of biennial, mid-term and terminal reviews for achieving better results. This is expected to enable necessary assessments and adjustments in an on going basis.
Read Other Articles In Article (Archive)