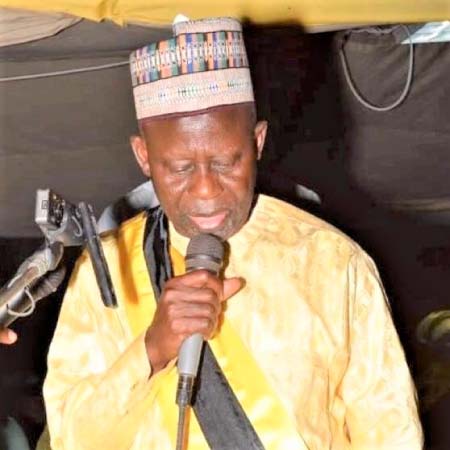 The secretary general and party leader of United Democratic Party (UDP) Lawyer Ousainou Darboe on Saturday affirmed that the city of Banjul is sinking, adding the central government has a big responsibility to gentrify the city.

The veteran politician made the pronouncement at a rally held in Banjul, while emphasising that Banjul is sinking and needs assistance; describing it as the only city that doesn't have a cinema, supermarket and other social amenities.
"There were supermarkets and cinemas when I was going to school in Banjul but there is none now. To reform Banjul, is not only the responsibility of the council but the central government has a big responsibility."
He affirmed that UDP would work with Banjul City Council, in order to reform and restructure Banjul.
Rohey Malick Lowe, the mayoress of Banjul called for unity of Banjulians; adding they 'can fall a mountain by doing so.'
On her campaign promise to empower women and youth, Lowe indicated that after being elected, she brought together well experienced Banjulianas to work as a team.
"At the time of coming to the office, we found many ghost-workers but thank God, 90% of them are now out. There was no record office as well and they were employing people based on relationship but we are now able to provide a record office. That helps us to maximize our revenue to 42% in 21 months," Lowe stated.
She highlighted that her council is in the process of building an abattoir and toilets at the market and they are near completion. She added that they are now constructing 10 stores for the women to help them keep their stuffs after sales.
Mayoress revealed to the gathering that the council had paid in full the counterpart contribution asked by Gamworks to build the youth center in Banjul, which cost about 22 million dalasis.
"The council is assisting hundreds of people at the university and had sent 36 people to undergo capacity building training abroad. We had shortlisted 11 Oustass to study in turkey."
Read Other Articles In Article (Archive)