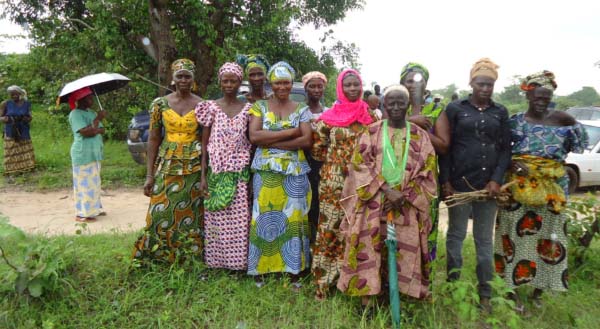 Partners in the integration project for the restoration of the forest in the cross-border area of Southern Senegambia platform in collaboration with the community of Penyem on Sunday planted over 3,000 varieties of trees at the Penyem community forest in Kombo Central district of the West Coast Region.
The mini-project being funded by the Australia Development Agency with support from Enda Diapol, an NGO based in Dakar, Senegal, is implemented by Casa Gambia Cross-Border Association in partnership with All Gambia Forest Platform, the Shepherd and cattle owners association a Saint Joseph's Family Farms Centre.
Speaking at the site, the president of the platform, Dawda Sonkho of Gingake Casamance, underscored the importance of the project, saying it geared towards bringing unification among the sister countries to share common goals in the protection of the natural resources in the border area of Senegambia.
He explained that the joint project would focus on the restoration of the forest cover along Gambia and Senegal border areas while in the other parts of Guinea-Bissau and Senegal it is focused on combating cattle rustling to bring understanding in the border communities.
The senior forestry officer, Babucarr Badjie, advised the villagers to take great care of their forest for future generation while citing the effect of climate change and the need for mitigation for a better vibrant forest.
He thanked his Senegalese counterpart for bringing along over 180 varieties of trees not available in The Gambia.
His Senegalese counterpart, Joseph Assil of Diooloulou Casamance, pointed out that the initiative is a clear testimony of integration between the two countries, adding that bushfires do not know any boundary.
"This is the reason why we have to work together for the benefit of our people," said the Diouloulou forestry officer Assil.
The secretary to the sub-committee, Lamin Jarju of Casa Gambia Cross-Border Association and Paul Habib Sanyang, the project coordinator, commended the villagers for their massive turnout and for embracing the initiative.
They also thanked the Australia Development Agency through ENDA Diapol for funding the exercise.
The chairman of Brikama Area Council, Bakary Saibo Sanneh, commended the partners for their foresight, adding that the mini-project if properly utilised would go a long way in addressing some of the issues affecting our environment and Vision 2016 agenda.
This, he added, could only be achieved through unification among member countries, and advised people to participate in the protection of the forest cover, noting that together they could combat desertification and restore forest natural resources.
Read Other Articles In Article (Archive)