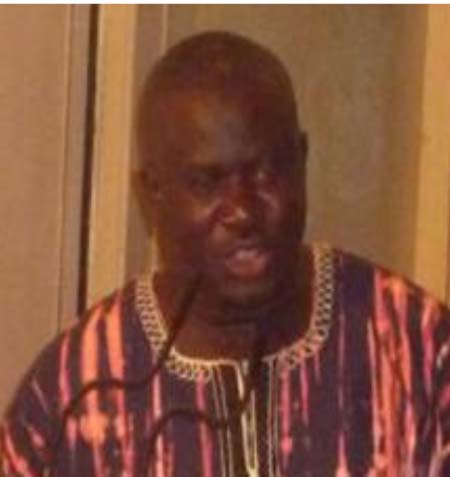 Child Protection Alliance (CPA), a child rights NGO, recently organised a daylong workshop for 'Neighbourhood watch groups', community-based oganisations set up to monitor child sex tourism in the tourism areas.
The training, held at a local hotel in Kerr Serign, was sponsored by ECPAT Netherlands for 20 people from different neighbourhood watch groups.
It was meant to equip the participants with the necessary tools in preventing sexual exploitation of children by tourists in their communities.
Speaking at the closing ceremony, Njundu Drammeh, national coordinator of CPA, said the training was mainly to make sure that communities take key interest in the protection of children from sex tourism.
This is because it is now realised that tourists moved out of the big hotels into the communities to exploit children.
"The communities have to take their rightful role to protect children from sexual exploitation.So these groups [Neighborhood Watch] have been formed basically for that," the child's rights activist said.
It was in recognition of the paradigm shift of child sex tourism from the big hotels to the community that the CPA, with support from UNICEF, in 2009 established five Neighbourhood Watch groups in the communities of Bakau, Kololi, Manjai Kunda, Kerr Serign and Bijilo.
Already, the groups have done a mapping of their communities to know the motels, lodges and the compounds that are rented to others.This helps the groups to be able to serve as watchdogs of child sex tourism practices in those places and in case of suspect, it can be reported to the police, he said.
Mr Drammeh said that during the training, the participants were trained on legal instruments such as the Children's Act, and the Tourism Offences Act that protect children from sexual exploitation.
However, he said they also made the participants to understand that it is not all tourists that are bad.
"The majority of the tourists are very good investors in The Gambia who supports children but the minority come purposely to abuse our children," he explained.
The setting up of Neighborhood Watch groups was prompted by a study conducted by the CPA in 2008 to monitor the implementation of the tourism code of conduct.
The monitoring exercise revealed that child sex tourism practices are shifting from tourists who travel for sex to non-Gambian residents who (temporarily) live in The Gambia for sexual relationships.
These people use small hotels and guesthouses and even private homes offered for rent in the community to exploit the children sexually.
Read Other Articles In Article (Archive)